Andrew Bukowski had the pleasure of watching graduates he supervised rise up both in private practice and in-house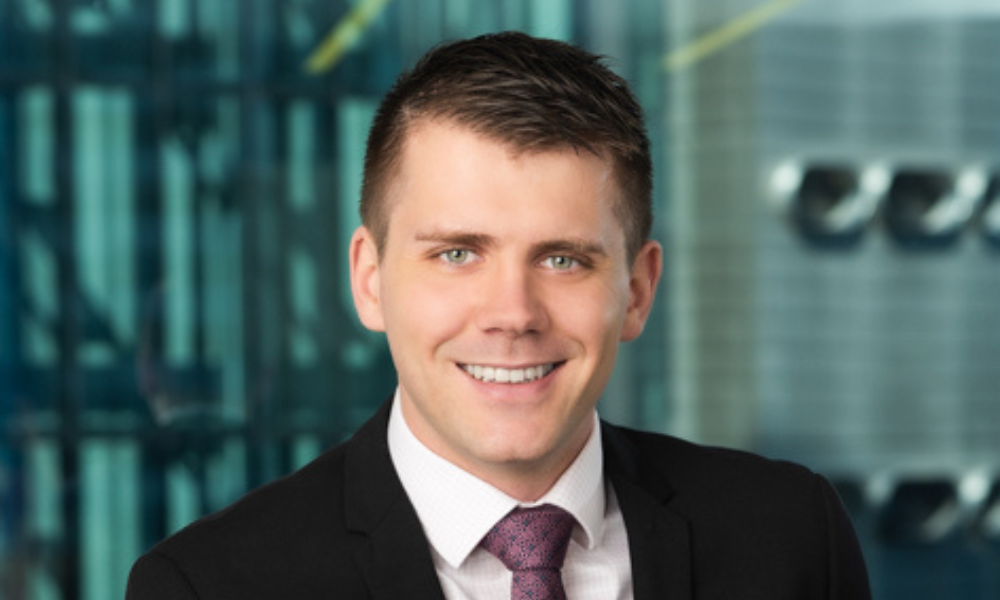 The path to realising that his calling lay in the law was a long one for Andrew Bukowski – from pursuing law as a "general degree" to jumping between areas of specialisation. Today, as a partner with McCullough Robertson's corporate advisory practice, he is putting his experience to use by mentoring up-and-coming lawyers.
He considers being able to see graduates he's watched over through the year become industry leaders to be the "best part of the job," and enjoys the opportunities he gets to continue building on his knowledge of the field.
In this July interview, Bukowski talks the rising significance of critical minerals, renewables and ESG; the need for training models to evolve; and Gough Whitlam's sense of humour.
What made you choose a career in law?
I initially was not entirely sure what I wanted to do when I started university, and at the suggestion of a teacher at high school chose to study law as it was a good general degree and kept a lot of doors open. After changing my mind a few times between public service, criminal law and teaching, I again received some good advice and applied to several clerkship programs at firms in Brisbane. After seeing how these commercial firms operated, how the teams worked together and how challenging and interesting the work was, I decided law was for me.
What's your favourite part of the job?
Working with a whole firm team to get a deal done. I thoroughly enjoy engaging with the different parts of the firm and getting insight into other people's areas of speciality. No one can be across everything, so being able to see how these other practice areas operate and then being the one to pull it all together is such a great opportunity to continue to learn.
What's going on at the organisation? Are there any programs and initiatives that you're particularly interested in?
There is always something going on, and over the last few years, of particular interest to me has been the firm's growing focus on critical minerals, renewables and ESG. These three areas have grown to become key areas of my practice and the firm's, and have only continued to grow in importance.
On the non-client work front, it has been amazing to see the prominent place and commitment the firm and all members have made to increasing diversity. This is something I think has always been there, but over the last three years the firm has increasingly highlighted the importance of diversity and drawn together all the great things already happening and putting really emphasis on it.
What has been your proudest accomplishment in the last year or so? Or what's the biggest lesson you learned in the past year and what advice can you give fellow lawyers about it?
Other than making partner, it would be seeing a number of lawyers I supervised as graduates get promoted to senior roles at McCullough, at other firms (including in London) and within in-house roles. It is very rewarding to see people you helped show how to do the basics on day one take on senior roles and become industry leaders. Best part of the job.
What should the profession focus more on?
It has been said countless times, but the profession as a whole needs to focus on work/life balance. COVID-19-induced work-from-home flexibility is not the whole solution to making the legal profession a long-term rewarding career for people at all stages of their life. The whole profession needs to together push towards making the industry one that allows people to undertake the amazingly rewarding work of being a lawyer while ensuring their personal and family lives continue to take priority.
What are the challenges you expect in your practice, and in the business of law in general, going forward? What challenges are particularly pressing in the country's legal industry?
The increased work flexibility brought in as a result of COVID-19 will see a need for how firms operate change, specifically on how we train junior lawyers. The previous model of running past a junior's desk and asking them to sit in on a call won't work anymore, training will need to be more deliberate and focused.
As an industry, general global economic trends will impact clients and as a result the legal sector. Graduating during the GFC and starting work at McCullough Robertson during a downward cycle in the commodities sector, I have seen firsthand the impact this can have on law firms. However, with a strong and diverse practice these challenges can be overcome and present new opportunities for us and our clients.
What are you looking forward to the most in the coming year?
Being able to step up and assist my now fellow partners in helping continuing to build a team and client base. Although the focus at McCullough has always been a "leader in every seat", I feel that my first year in this role will give me a greater opportunity to engage with clients in new and emerging industries, and help to continue to adapt the McCullough Robertson practice to respond to new trends.
If you were given an opportunity to spend a day with anyone (living or dead), who would it be and why?
Gough Whitlam – a past Australian prime minister. He brought in huge amounts of change in Australia during a difficult time and some of the changes and issues he addressed have shaped Australia to this day. He also apparently had a great sense of humour.