Australasian Lawyer profiles early-career lawyers who are already making a name for themselves in the Australasian legal market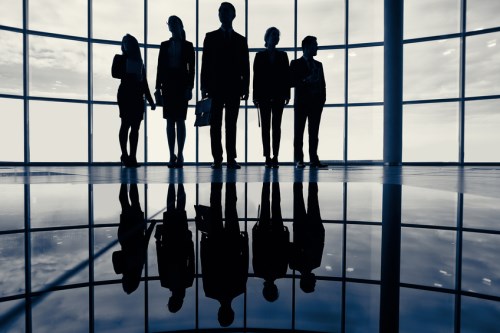 The lawyers in this list are all bright young things, but they are already taking the lead in significant cases and major transactions across a range of practice areas. Outside of the office, these lawyers are contributing to the wider community through participation in legal associations, legal education and pro bono work. Each generation of lawyers leaves its mark on the profession, and no doubt many of these faces will be leading law firms through the changes and challenges facing the profession over the coming years.

JENNA SILCOCK, Buddle Findlay
Jenna Silcock has been an integral part of the team who advised the Crown on its 'All of Government' submission on the proposed Christchurch Replacement District Plan. The Plan is being reviewed under a unique and expedited process to assist Christchurch's recovery in the post-earthquake environment. Silcock has worked tirelessly, under significant time pressures, in presenting the Crown's case at multiple hearings before an Independent Hearings Panel, as both junior and lead counsel.

SAMY MANSOUR, Clayton Utz
Corporate team senior associate Samy Mansour has worked on some significant energy, resources, transport and infrastructure projects in Australasia. His recent work includes acting for one of Australia's largest gas producers, a leading international steel producer, a government body, and a railway manufacturer. Mansour is passionate about helping younger lawyers develop their skills, and mentors a number in the firm. He has also designed and presented at the firm's corporate and national induction programs.

KATE PAPAILIOU, DLA Piper
As transactional finance specialist, senior associate Kate Papailiou focuses on the energy and infrastructure sectors, leading the project finance workstream on deals across Australia and the Asia-Pacific. In the past year, her diverse deal sheet has included renewable energy, social PPPs and the transformational Queen's Wharf Development. Regarded as an approachable, whip-smart, efficient and commercial lawyer, Papailiou's commitment extends beyond clients. She has also led initiatives to enhance mentoring and the development of junior colleagues.

MARIE WISKER, Chapman Tripp
Marie Wisker is a senior associate who specialises in employment law and health and safety. She acts for large employers on health and safety investigations and prosecutions. As New Zealand's new Health and Safety at Work Act comes into effect in April, Wisker has proactively kept employers informed of the upcoming changes through a number of different channels, while coordinating with the IoD and WorkSafe. She also has a lead role in one of New Zealand's most high-profile disputes, coordinating her team to ensure the client's needs are met. Wisker continually impresses clients with her "absolute determination to deliver".
TROY PILKINGTON, Russell McVeagh
Troy Pilkington is a senior associate with significant experience in competition, consumer and regulatory law and litigation. He has recently acted for Progressive Enterprises, as well as Spark, Visy and Dell, and for GlaxoSmithKline on its US$23bn transaction with Novartis. Pilkington is ranked by Chambers as an 'associate to watch'. He has presented with the New Zealand Commerce Commission on unfair contract terms, is a regular contributor to American Bar Association antitrust publications and a board member of the Competition Law and Policy Institute of New Zealand.