Australasian Lawyer profiles early-career lawyers who are already making a name for themselves in the Australasian legal market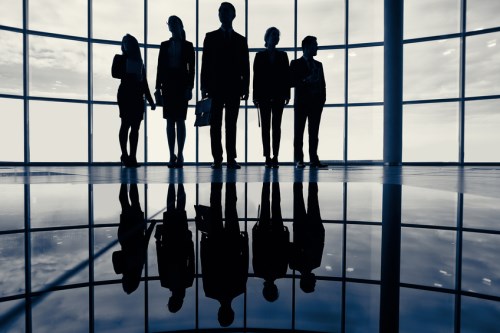 The lawyers in this list are all bright young things, but they are already taking the lead in significant cases and major transactions across a range of practice areas. Outside of the office, these lawyers are contributing to the wider community through participation in legal associations, legal education and pro bono work. Each generation of lawyers leaves its mark on the profession, and no doubt many of these faces will be leading law firms through the changes and challenges facing the profession over the coming years.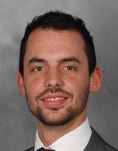 JAMES ARNOTT, K&L Gates
Arnott is a senior associate in the Melbourne technology and outsourcing team and over the last 12 months has led a number of significant transactions for the firm's clients across Australia. These include acting for a leading Australian energy retailer, advising a state government-owned utility, advising an ASX 20 integrated energy company, acting for a government-owned utility, and working with a Singapore government-owned corporation on the roll-out of a new virtual private cloud service to be offered to enterprise clients across the APAC region. In addition to his impressive legal skills, Arnott is an innovator when it comes to practice management. He has developed informative reports for his key clients, set KPIs that are meaningful and relevant to the client, and developed targeted alternative fee arrangements whether for small matters or large outsourcing projects. He also acts as a mentor and supervisor to the junior lawyers in his team and is a great role model within the team.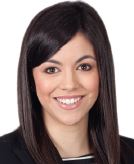 BIANCA BATTISTELLA, Piper Alderman
Battistella is a corporate senior associate who has uniquely positioned herself as a trusted adviser to a diverse range of clients in the food and agribusiness sectors. She has recently advised Sundrop Farms on their world-first solar-powered desalination greenhouse project; acted on the sale of one of Australia's leading rock lobster businesses; and is acting for one of the short-listed bidders for S. Kidman & Co. As an extension of Battistella's industry focus, she has recently taken a leadership role in collaborating with Primary Industries and Regions South Australia in implementing their 'Women Influencing Agribusiness and Regions Strategy', which sets to promote, recognise and celebrate the role women play in the traditionally male-dominated agribusiness sector.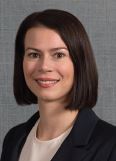 FELICITY DALEY, Corrs Chambers Westgarth
Felicity Daley is a corporate law specialist who recently returned to Corrs Chambers Westgarth as special counsel in the corporate advisory team based in Sydney, after three years as senior in-house counsel at AMP. Daley has more than 10 years' experience, including substantial experience in M&A, equity capital markets, venture capital and corporate advisory; her focus is on advising financial services and technology companies. Throughout her career, Daley has advised on many market-transforming corporate deals, including the investment by an Australian company into the largest pension provider in China, and the demerger of the Fosters and Treasury Wine Estates businesses. She is known for her ability to navigate complex transactions and influence multiple stakeholders to drive successful matter outcomes for her clients.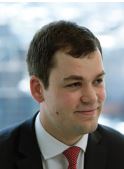 DAVID CAROLAN, Hall & Wilcox
David Carolan is a fourth-year lawyer in the firm's general insurance team where he practises general insurance litigation. His expertise includes indemnity disputes, public and product liability, property damage and accident towing disputes. He has particular expertise in litigated fraud claims and has successfully defended a number of clients in the Magistrates' and County Courts. Carolan is respected by his peers and is the firm's 'go to' person on questions of evidence. He plays an active role on the firm's pro bono committee and recently assisted in a number of applications to the High Court on behalf of asylum-seeker clients. Carolan balances his workload with part-time study and is halfway through his Master of Laws at Melbourne University. Prior to practising law Carolan undertook two internships at United Nations criminal tribunals.