A Herbert Smith Freehills pro bono champion sees several major issues lawyers can help solve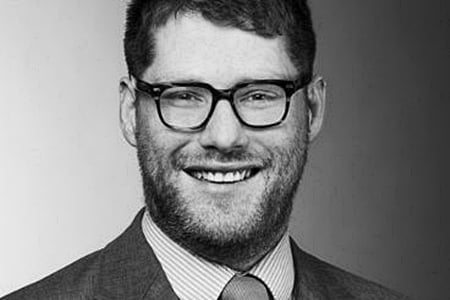 A passion for social justice coupled with love for shows like "The Practice" and "Ally McBeal" guided Stephen Somerville to a career in law. Now that he's a solicitor at Herbert Smith Freehills, he's using his skills in advancing social good.
As a member of the global firm's pro bono practice and co-chair of its IRIS Network in Sydney, Somerville had a busy 2017. He and other lawyers of the firm are part of The Shopfront Youth Legal Centre, which assists disadvantaged and marginalised people with their criminal cases.
Somerville also led the launch of a program that assisted refugee seekers last year, when thousands were imperilled by deadline changes. HSF's pro bono group has also been active in the "Yes" campaign for marriage equality.
Nonetheless, the lawyer sees a lot more can be done by the legal profession to advance the common good. In this interview, he also reveals his biggest lesson from last year and what he looks forward to the most this year.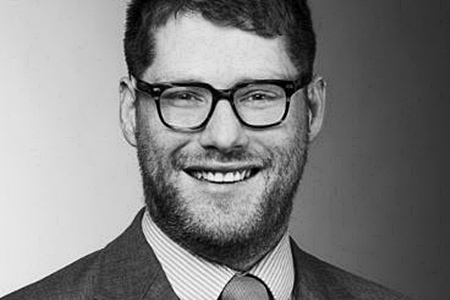 Stephen Somerville
What made you choose a career in law?
My passion for social justice and addiction to TV shows such as The Practice and Ally McBeal.
What do you love most about your job?
I really enjoy the variety of work, which is focussed on assisting disadvantaged and marginalised people, and in particular going to court assisting homeless and disadvantaged young people with their criminal cases as part of The Shopfront Youth Legal Centre.
What is going on at the firm? Are there any new programs and initiatives that you're particularly interested in?
Last year I led the launch of a new asylum-seeker legal clinic in our Sydney office with The Refugee Advice & Casework Service (RACS) to respond to the crisis created by a change in the deadline for thousands of people seeking asylum to apply for protection. We are currently scoping and setting up the next iteration of our involvement with RACS to assist people who have applied for protection in Australia.
What has been your proudest accomplishment in 2017?
Through my roles as pro bono solicitor and co-chair of the IRIS Network in Sydney, I helped facilitate the firm's pro bono legal support and advocacy for organisations involved in the "Yes" campaign for marriage equality.
What should the profession and law firms focus more on?
The importance of the legal profession using our valuable skills through pro bono legal work to give back to the community.
What's the biggest lesson you learned in the past year and what advice can you give to fellow lawyers about it?
Focus on integrity and honesty in your professional life and stay positive.
What are the challenges you expect in your practice, and in the business of law in general, going forward? What challenges are particularly pressing in the country's legal industry?
The community legal sector remains under uncertain funding pressures in the future. We will need to work innovatively with our colleagues on diversifying funding and communicating on the impact of their work.
What are you looking forward to the most in the coming year?
Working more closely with my colleagues in our London office as part of the global pro bono practice at HSF. On a personal note, marriage equality, going to Eurovision in Lisbon, Portugal with friends, and completing The Camino de Santiago walk in Spain with my mum.


Related stories:
More modern work arrangements are not just for 'millennial lawyers'
Here's the secret to finding your in-house home