There is a classic argument on which is a better investment: Stocks and shares, or Property. There are good arguments to both sides.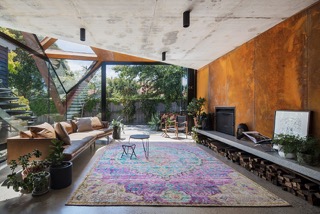 There is a classic argument on which is a better investment: Stocks and shares, or Property. There are good arguments to both sides.
Property investment has shown to have continual stability and growth potential in Australia. The 2016 Census showed that the rate of Australians renting has jumped 4.1 percent to 31 percent, from just 26.9 percent five years ago. The increased demand requires supply, which drives the rental yield, and capital growth up.
The Census also demonstrated that the amount of people living in apartments, terraces, townhouses and semis accounts for just over a quarter of the population. Housing is a fundamental necessity and will always be both something. These factors combined with the strong housing market, makes real estate investment a pretty safe bet.
Comparatively, stocks and shares are easily sold off to quickly obtain their worth, and don't come with the upfront, and ongoing fees and costs which come with real estate. What it comes down to in the end is the gamble. The stock market is volatile. It peaks quickly, but falls incredibly quickly too. It is subject to factors beyond your control such as man-made or natural disasters, government policy changes, or even just plain old bad news.
The 2016 Russell Investments / ASX Long-term Investing Report demonstrated that stocks returned 5.5 percent per annum from 2005-2015. Property, however, returned 8.0 percent per annum. Based on this, if you put a $100,000 deposit onto a home with a $500,000 mortgage at 5.5 percent per annum, your return in five years would amount to $224,000. This is with an interest-only mortgage, leaving $400,000 to be paid at the end of the five-year period. Taking $110,000 of mortgage interest only payments in the period of five years, you still end with $224,000 on the $100,000 you invested initially.
If the same investment were made in stocks and shares, the return would be $30,000 after five years.
Property investment is relatively low risk, with eventual gains to be made, even if only at a slow rate long term. The fact is, that house value rarely falls. It is actually the rate at which the value increases which is variable.
The positives in property ownership include:
• Tax advantages from negative gearing
• Regular mortgage repayments forces savings
• Long term positive gross returns
• Ability to add value through renovations
• Easy process to understand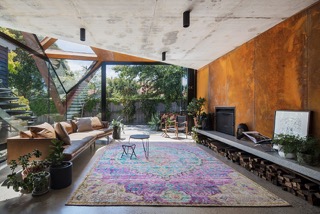 Ways in which you might secure your investment for good long-term growth include sourcing
help from professional buyers agent
. They will select suburbs based on their proximity to transport, employment opportunities, good schools, and upcoming planned infrastructure. Some other key identifiers of up and coming suburbs include new cafes and restaurants opening, gentrification, increase in population, and increase in household income.
With developing a property portfolio, comes eventual gains. Knowing what you are doing and where your money is best invested can help to increase the timeframe in which these gains are made. Speak to the team at
Property Management Melb
about your upcoming investment, and let us guide you in the right direction.
By
Mark Ribarsky