The youngest appointed barrister in Northern Ireland has just been made partner in a popular Australian boutique, and is currently the youngest partner there as well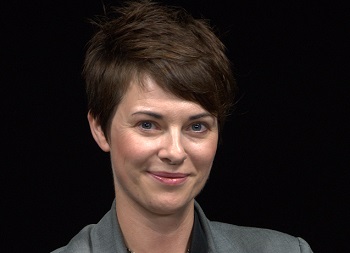 At age 21, Flo Mitchell was admitted to the bar in Northern Ireland, making her the youngest appointed barrister there.
She's just been promoted to partner at Australian boutique, Etheringtons Solicitors, and is one of only three in the firm's history to take on the partner role.
Mitchell says for a small firm, Etherington's packs a punch, and in particular she's looking forward to continuing to build on its well-respected defamation practice, which came to prominence thanks to the work of previous partner (and now-politician) Victor Dominello.
"[He] was an excellent lawyer who built up a great system – his legacy is still alive. When he became a partner he was willing to take on the big cases and run them well," she says. "That's led to the firm having a good reputation in defamation law."
Mitchell, who has been with Etheringtons for nine years and joins founder Paul Etherington as partner, says she was initially attracted to the diverse range of work the firm is involved with, which she says is a huge "rarity" for small practices.
After leaving school early at age 17 to pursue legal studies, the Irish-born lawyer was admitted to the bar in 1995 at the tender age of 21.
She came to Australia on a "career break" for six months, but ended up landing a job at a law firm.
"I realised the law here wasn't all that different and it was easy to transition," Mitchell says. "Apart from constitutional law and some odd exceptions, Australian law is more or less the same."
Practising in the litigation division at Etheringtons, the new partner has expertise across a range of areas including commercial litigation, alternative dispute resolution and employment law.
She also obtained a Master Degree in Health Law at the
University of Sydney
, which adds the interface between law and medicine to her repertoire of legal expertise.
But she says defamation, representing both businesses and individuals, is definitely an area she'd most like to focus on as partner.
"I want to really try and continue to develop quite a well-known practice for defamation because it's something I love doing and it's a good area to be in," she says. "The most challenging part is online defamation that's been done anonymously, and the cost of what people have to go through to get to who the person is."
It makes it easier if you already have an idea of the culprit. Mitchell remembers a recent case where newsletters defaming someone were distributed throughout letterboxes.
Because there was a suspect, she was able to go to court and get an order to seize their computer and prove it was them.
She thinks that the cost of legal services is the biggest issue facing the Australian legal market.
"In a litigation environment, the hardest thing is saying to a client how much a case will cost. I find that I try to mediate and settle things very early on. My approach is to say, 'look if this case is to be resolved today how would you like it to be resolved and under what parameters'," Mitchell says.
"It's a much better approach to settle early on. You have a happy client who will return and recommend you to other people."