Australian mid-market M&A set to boom in 2018… NRF advises Radio Rentals owner on $39m sale…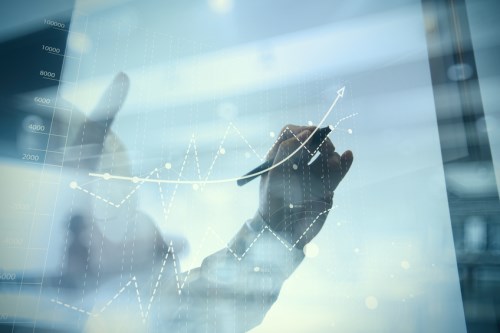 World's first US$3bn law firm
Latham & Watkins has become the first law firm to post revenues above US$3bn.
Securing its place at the top of the Am100, Lathams added 8.5% to its annual revenue in 2017 to US$3.064bn. Profits per partner grew by 6% to US$3.25m, the American Lawyer reports.
The global law firm increased its headcount by 7% in 2017 and increased its revenue per lawyer by 1.5% to US$1.258m.
The firm's London practice contributed strong growth with a double-digit hike in revenue according to Legal Business. Latham's co-vice chair Richard Trobman also told the publication that core practices of M&A, private equity, capital markets and banking saw growth of 20%+.
Australian mid-market M&A set to boom in 2018
This year is set to see a hot Australian mid-market M&A market according to new research from Pitchers Partners and MergerMarket.
Its newly-released report highlights the strong trends of 2017, including dealmaking up 55% from the previous year with mid-market deals accounting for 77%.
Dealmakers are confident that 2018 will continue that momentum with 78% saying there will be growth in transactions this year and 22% expecting levels to hold steady.
Pitcher Partners' Michael Sonego says confidence in Australia's business sector is driving M&A along with a need from publicly-listed firms.
"The ASX trading at a 10-year high and listed companies required to continue to grow their earnings, which can't always be achieved organically," he says.
70% of respondents said that growth acceleration via inorganic growth will be the focus of future M&A in Australia.
The sector set for the biggest rise in M&A activity is TMT followed by consumer goods and financial services.
Most foreign inbound M&A activity will come from North America, Japan and North Asia, respondents said.
NRF advises Radio Rentals owner on $39m sale
Norton Rose Fulbright has advised ASX-listed Thorn Group on the sale of its trade and debtor finance division.
The team advising on the $39m sale to CML Group was led by partner Ben Smits, advised on the legal aspects of the competitive sale process, deal structuring, negotiation of sale transaction documents and completion of the transaction.
"It was great to help drive such a competitive and efficient process from commencement to completion in two months. We are very pleased to have worked closely with the Thorn team again on this well-timed strategic mandate."
Smits was supported by corporate senior associate Vianna Shing and associate Shanil Lal, and banking and finance special counsel Robert Murphy.