This is the first time women outnumber men in the profession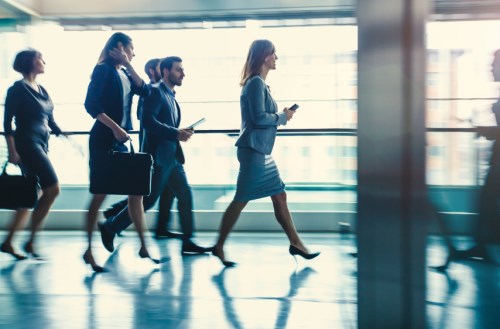 For the first time, female practicing solicitors now outnumber males in England and Wales.
There were 139,624 solicitors with practising certificates in 2017, according to the annual statistics report of the Law Society of England and Wales. This is a 2.5% increase from 2016, keeping the pace the profession has grown over the last decade, the Law Society Gazette said.
The report revealed that 50.1% of practising licence holders in 2017 were women. Of the 93,155 solicitors in private practice, 48% were women. New admissions in 2016-17 were 62% women, the Gazette said.
In terms of diversity, about 17% of practising certificate holders whose ethnicity is known come from black, Asian and ethnic minority (BAME) backgrounds.
"With more women than men and a steadily growing proportion of solicitors from a [BAME] background, it is more important than ever the profession recognises and rewards talent equally," said Joe Egan, Law Society president. "Every step towards greater equality will benefit businesses, clients and solicitors alike."
Women practicing solicitors first outnumbered men in Australia in 2016, according to the national profile of solicitors produced by the Law Society of New South Wales last year. In 2016, there were 71,509 practicing solicitors in the country, 35,799 of whom were women.
Related stories:
For the first time, women outnumber men in Australia's legal profession
Female lawyers now outnumber males in Victoria