Leticia Mooney explains why social media is so effective in managing your firm's reputation.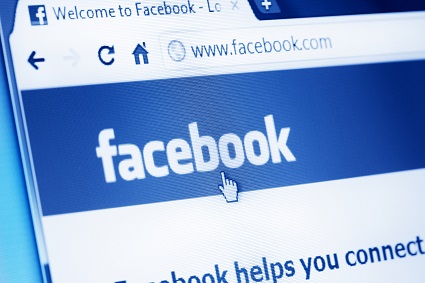 (Opinion) -- Social media can - or should - be a powerful part of your public relations campaign. At least, this is where starting to think about strategic communications can be both easy and useful for those who see them all as separate activities.

Now let's be frank. When we think about public relations, we think either about expensive consultants who work in colourful offices, or crisis management. Or, if you're a lawyer in the arts, then you possibly think about art or music promotions.

Public Relations is properly about organisational reputation and relationship management. And that's what social media is all about: Reputation and relationships.

While there are many young digital marketers who disavow public relations, social media really fits under two banners: Publicity on the one hand, and marketing on the other. What's the difference, you may ask? 'Publicists give away what marketers try to sell', might be one way of putting it. The reason why some digital marketers aren't on board with public relations is most often because they aren't aware of the full scope of public relations activity. The truth is, the border between the two is getting smaller and smaller.

Social media is your best friend in terms starting to think about public relations. On the one hand, good public relations is about good relationships. How you interact, respond to, and value your social network is a measure of how well you are doing. On the other hand, it is also about reputation. So if you're on social media, but you are not listening for your brand, or the issues that it deals with it, that's an indication that your reputation management side of things is lacking. That gap should be on your risk register.

Social media marketing and publicity work are two parts of a basic public relations effort. The other parts include social listening, and activity outside of the digital space. You can start to think about those other elements once you're confident that you have a good handle on PR as it relates to your social media activity.

Some of those other elements may include events or appearances, publishing and editorial in other channels (especially those that your target market reads or accesses), and setting up your key lawyers as commentators for your local media outlets.

Your social media channels, if they're active, may well be one of the first places where people find you. If you are a passive consumer, or link pusher, then your brand isn't going to sparkle as much as - or get as much reach as - brands that are highly active in social. And as with everything, there is more than one way to do this. Some firms bring in someone to help personally brand their key revenue earners, so that their activity is a second part of the firm's social media. Others set up a rotating curation on the firm's feeds, so that all the personalities of the firm come forward and are publicly engaged. Still others have highly engaged consulting teams. And then there are all the others that just do it themselves.

Whatever way your firm does it, remember that real people are authentic. Authenticity, while we read a lot about it, isn't something you can learn, paint on, or hope to have. You are authentic, or you are not.

The key to all of this is integrating social media with the other strategic communications of your business. Those strategic communications involve other public relations activity, how your phones are answered, what your printed materials look like, your online publishing, your content marketing, and whether all the above is driving you forward towards your strategic goals. Much of this work is what creates robust and fully-formed brands. It should work hand-in-hand with your marketing and sales. And hand-in-glove with your risk management activity.

By Leticia Mooney, director of legal content strategy company Brutal Pixie.