Australasian Lawyer spoke with White & Case about the opportunities for expansion in the Asia-Pacific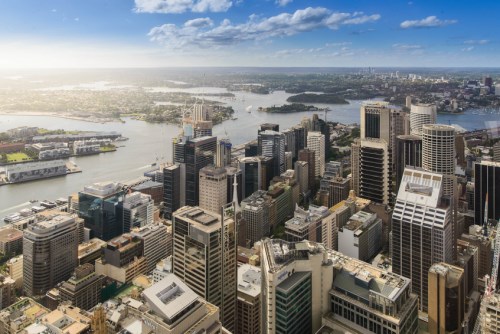 It's a saturated legal market but Australia is still seeing new international firms infiltrate the market to take a piece of the pie, most recently White & Case.
With NewLaw firms doing away with office overheads and artificial intelligence threatening the very existence of the profession, a 'bricks and mortar' infiltration of the market seems counter intuitive.
So what opportunities in the Australian market is White & Case seeing?
Speaking with
Australasian Lawyer,
the firm's global project finance head Art Scavone said Australia is an important market globally for project finance, which is the main reason the firm is opening up here.
"[An Australian presence] will provide us a solid base from which we will grow our Asia-Pacific project finance practice, with a particular focus on South East Asia," he said.
"Having a strong presence across the Asia-Pacific region will enhance and expand our existing top tier global project finance practice."
The White & Case Australia launch made headlines after 10
Herbert Smith Freehills
partners agreed to make the move earlier this month. Eric Berg, White & Case Asia head, said the appointment of the new HSF finance partners will ensure the project and infrastructure practice is a market leader.
"The new partners, who are true sector specialists in Australia across infrastructure, power, and natural resources, also enhance the firm's strong group of existing Australian-qualified lawyers throughout its network, including capabilities across arbitration, banking, mining & metals and restructuring," Berg said.
"We have a focused Australia strategy that will build on our new partners' top tier projects and infrastructure practice and support our Asia growth strategy."
Berg said the firm has been servicing Australian clients for 25 years and having an office here will support the firm's continuing growth in the Asia-Pacific region.
HSF Asia head of finance Brendan Quinn, head of projects Andrew Clark, finance partners Alan Rosengarten, Josh Sgro, Tim Power, Jared Muller and Joanne Draper in Melbourne, Joel Rennie in Sydney, Fergus Smith in Hong Kong and Matthew Osborne in Singapore, resigned in early September.
White & Case will have 40 offices in 28 countries following the opening of the new offices in Australia. The Firm's Asia-Pacific presence also includes offices in Beijing, Hong Kong, Seoul, Shanghai, Singapore and Tokyo as well as an association in Jakarta.