Kennedys expands virtual lawyer platform to Latin America…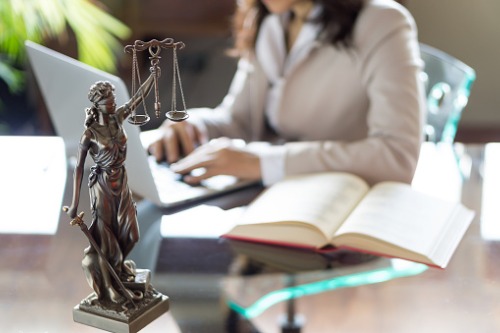 Why are senior female lawyers more likely to quit?
A first-of-its-kind study has examined some key questions about why senior female lawyers in private practice.
Specifically, it set out to discover the everyday experiences that contribute to the success of both women and men in large law firms; why experienced women stay or leave large firms; and what firms are doing to help women reach senior positions.
The study by the American Bar Association found that women and men feel similar levels of satisfaction in the intellectual challenges of the work that they do.
However, it also discovered that women often feel less satisfied than their male colleagues in the recognition they receive for their work.
It also highlights a significant disconnect between how large firm leadership – and men - view their gender diversity and how women see it.
For example, 82% of managing partners and 91% of experienced men say their firms are advocates of gender diversity; just 62% of experienced women agree.
A similar level of managing partners says their firm has promoted women into leadership roles; 75% of men agree but only 55% of women do.
And when asked about retaining experienced women in the firm, 74% of managing partners say they have been successful, 64% of men concur; but just 47% of women agree.
"Among the many illuminating findings found within the data of this report is the stark difference between the perception of both managing and male partners and the reality of female equity partners," said Patrick Fuller, vice president of ALM Intelligence. "As such, the recommendations set forth in this paper provide an initial blueprint for substantive change, which will escalate in importance as the measurement of diversity-related metrics by buyers of legal services rapidly increases."
Kennedys expands virtual lawyer platform to Latin America
International firm Kennedys has launched its virtual lawyer platform KLAiM in Latin America.
The platform allows clients to deal with litigation and other legal processes without the need for a lawyer and has been rolled-out in several new territories over the past year including Australia in May.
The LatAm expansion coincides with the firm establishing a research and development (R&D) function in Mexico City to serve its Latin American, Caribbean and US clients.
Innovation manager Tom Gummer is leading the roll out of KLAiM in LatAm.
"I've seen first-hand the way in which our innovations can be tailored to transform the claims process for insurers across the globe," he said. "I am excited to be able to bring our award-winning innovations into the vibrant Latin American market, which is already showing a strong level of interest among our client base."