Dentons reveals names of the 17 DibbsBarker partners involved, including the firm's chair and several practice leaders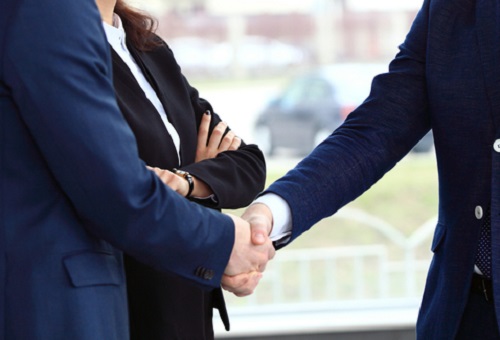 Dentons has struck a partner acquisition agreement that will see it take in 17 DibbsBarker partners, as well as other staff.
The transfer takes effect on 1 May, as the world's largest law firm bolsters its east coast presence in Australia and strengthens its financial services, real estate, and corporate practices.
Dentons will gain 10 new partners in Sydney, two in Melbourne, and five in Brisbane. Those moving include well-known banking and finance partners Emma Hodgman and Peter Luke, corporate partner John Reen, property partner Matthew Rollason, and restructuring and insolvency partners Scott Guthrie and John Stragalinos, the firm told Australasian Lawyer.
Hodgman is the current chair of the DibbsBarker board. She was appointed in October 2016 and is the firm's first female chairperson. Luke was also elected in October 2016 to join the DibbsBarker board.
Rollason is also a former board member and is the leader of the firm's real estate and construction group.
Guthrie, who was appointed to the firm's board in October, is the head of the firm's banking, insolvency, and disputes team.
Stragalinos joined DibbsBarker to join former board member Bill Burrough as founding partners of the firm's Melbourne office, which just celebrated its first anniversary in December.
The deal enhances Dentons' ability to provide clients with seamless integrated national solutions, according to Ian Dardis, Dentons' CEO in Australia.
Stephen Purcell, DibbsBarker managing partner, said that the firm is "delighted that our partners, along with other team members, are joining a leading global firm with a strong local presence."
"With client, practice and cultural synergies between the two firms, we are pleased to have reached an agreement with Dentons. They are an excellent firm where our partners will continue to deliver high quality legal services. Being part of a firm with global reach and an innovative approach to legal solutions will further enable our partners to amplify their offering for clients into the future," Purcell said.
The deal comes after rumours of Dentons' interest in acquiring DibbsBarker. The former acquired a major part of national firm Gadens in 2016.
Hall & Wilcox announced earlier this month that a 20-strong team in Brisbane was coming from DibbsBarker. The group was headed by partners Terry Killian, Kelli Stallard, and Angela Brookes. Killian was the insurance industry and insurance services head of the firm. Stallard led the DibbsBarker product liability team.
Also this month, mid-tiers McCabes Lawyers and Curwoods Lawyers announced that they will merge.