Two years on from the second largest ever international merger of law firms, the CEO talks to Australasian Lawyer about what's next for the legal giant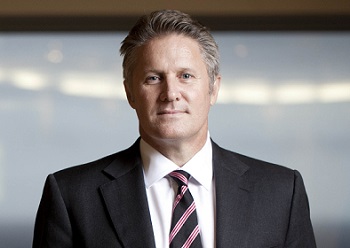 Two years on from the second largest ever international merger of law firms, Herbert Smith Freehills joint CEO Mark Rigotti is reflecting on how far the firm has come.
Since Freehills and Herbert Smith joined forces in 2012, the firm has beaten all its targets around revenue and new work.
"I think Herbert Smith Freehills is the top Australian law firm at the moment, but that's a position that's been earned over the years and I quite like the challenger mindset that runs through the DNA of the place," he says.
"Even where we are now, it's like, 'What's next? How are we going to improve?' and that connects with my own personal values."
This shared perspective is one of the reasons why Rigotti has stayed with the Freehills brand since joining the firm as a graduate.
"I like learning … and [the firm] has given me opportunities to do different things, so I haven't felt the need to go somewhere else to do something different; I've been able to experience that and do that here," he says. "I've been lucky to have multiple careers inside of one firm."
In his latest role as the firm's joint CEO, part of Rigotti's remit is to oversee the continued integration of the two predecessor firms. He sees cultural integration as being one of the biggest challenges of bringing the two firms together.
"You can't just throw all these people together … who've all had different career experiences, from different cultures who see things in different ways, and expect it all to gel," he says of bringing together almost 4,000 people working across 24 offices.
"Trying to create a culture of freedom within boundaries so that we can adapt the business to be relevant and suitable for purpose without making it so laissez-faire that standards drop and quality falls away and the brand gets diminished – that's the challenge."
Looking externally, Rigotti says there has been a strong response to the merger, with many key clients providing feedback that it's helpful to have the one firm that can look after a matter from origin to destination.
Conversely, the feedback that the firm has had from some large multinationals that it would like to have as clients is that they're looking for even greater spread.
"There's a whole bunch of clients who said, 'you need to be broader again if you want to look after us'," he says.
The next regions of focus for Herbert Smith Freehills are the US (where the firm already has a New York office), Africa and Latin America. In the developing regions, the key areas of interest are predominantly energy, mining, and supporting infrastructure to some extent. Opportunities in Africa also include matters involving clients in the telecommunications and consumer products sectors.
"You can be this international firm, but you don't need to be everywhere," Rigotti says. "It's a growth story about being in more places in the right proportions for the client needs, so it doesn't mean lots and lots of mergers … [but] you could easily see law firms being 10,000 or 15,000 lawyers. I actually think over a period of time there will be more consolidation, and that will drive larger firms, and firms like ours will want to participate by being in more places."
Law firms have traditionally had a single managing partner or CEO as leader, but Rigotti is convinced that having joint CEOs makes sense considering the size and complexity of the firm he oversees with Sonya Leydecker.
"I don't know how I would do the whole role by myself, to be honest," he says. "If you didn't have two of you, you'd effectively have a deputy, and that starts to look like two of you anyway."
While in many major international firms most offices will see a sole managing partner or CEO once every two to three years, Rigotti says that between himself and Leydecker they see every office two to five times a year.
Before assuming their roles, Leydecker and Rigotti sat down and discussed how they would approach sharing leadership of the firm.
They decided to divide up the practice groups, each taking primary responsibility for two, and sharing the fifth. The pair also divided up the regions.
"We deliberately swapped what would be natural … Sonya looks after Australia and Asia. I don't look after corporate and banking; I look after competition and disputes. We wanted to do that on purpose to bring fresh thinking."
Although it sounds like there is a clear demarcation between their portfolios, Rigotti says in reality it is far more blended. "I'd easily speak to Sonya every day wherever we are in the world."
Rigotti says his tenure as joint CEO with Leydecker differs from that of their predecessors, David Willis and Gavin Bell, in that they have had more of an opportunity to get to know the other part of the firm.
"David and Gavin had this enormous merger to get done … whereas Sonya and I are probably a little bit more comfortable swimming in some ambiguity and letting things emerge a bit more, rather than just getting onto the next thing," he says, noting that the difference in leadership approach between the two sets of CEOs predominantly derives from it being a different moment in time for the firm.
"What's different is that Sonya and I are able to manage less in the moment and more for the future."
This article appeared in
Australasian Lawyer's
latest magazine edition 1.4. Subscribe for more articles and detailed legal features