Withers reports 21 per cent rise in global revenue… US government sued over copyright restrictions…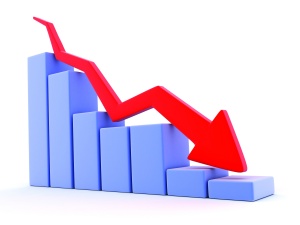 VC deals slide again despite high-value Asia-Pac transactions
Deals involving venture capital have fallen globally for the fourth consecutive quarter according to research by KPMG and CB Insights.
Caution over the global economy including the impact of Brexit has reduced the volume of VC-backed transactions to 1,886 in the second quarter of 2016, although that is slightly up on the same quarter of 2015.
Total funding was higher than the previous quarter with the US$27.4 billion of funding driven by deals in the US (up 10 per cent to $17.1 billion) and Asia-Pac (up 3 per cent to $7.4 billion) while Europe saw a 20 per cent drop in the value of deals.
The gains in value of deals in the US and Asia-Pac was from fewer transactions though; a drop of 8 per cent in the US and 12 per cent in Asia-Pac. Asian companies led in mega-round activity ($100,000 plus) with 17 deals, 3 more than in the US.

Withers reports 21 per cent rise in global revenue
Withers, the global private wealth specialist law firm, has reported a 21 per cent rise in revenue. The firm's £161.5 million (AU$283.6 million) turnover was boosted by international expansion with a new office in Japan and a new alliance with Singapore firm KhattarWong in 2015 together with new offices in the US and Middle East. Seventeen per cent of the global revenue was from Asia.

US government sued over copyright restrictions
In a lawsuit that could run for many years, the US government is being sued by a group which says copyright restrictions on digital media are unconstitutional.
The Electronic Frontier Foundation is taking the action on behalf of two individuals who claim that the Digital Millennium Copyright Act, introduced in 1998, restricts their work – one is a computer researcher, the other is an inventor.
"The law imposes a legal cloud over our rights to tinker with or repair the devices we own, to convert videos so that they can play on multiple platforms, remix a video, or conduct independent security research that would reveal dangerous security flaws in our computers, cars, and medical devices," the EFF told the BBC.