This law firm leader shares how a legal giant leverages its size to maintain a high standard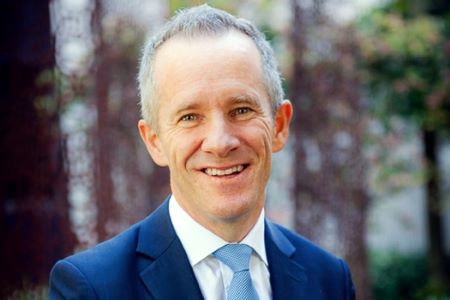 Herbert Smith Freehills (HSF) is one of the largest law firms in the world, with a network of 27 offices and thousands of fee earners. With size comes complexity, but it's exactly the vastness of the firm's global network that gives it a competitive edge, Australia regional managing partner Andrew Pike says.
The firm's work was recognised with six awards in last year's Australasian Law Awards, including Law Firm of the Year (>500 Employees), which it won for the second consecutive year. Partner Rebecca Maslen-Stannage was also awarded the Australian Dealmaker of the Year Award, and the firm was involved in four deals that each won acclaim from the industry. The awards are a testament to the firm's hard work, Pike says.
"Each client matter brings new challenges for our talented people, and new opportunities to demonstrate our market-leading expertise and exceptional client service. The Australasian Law Awards' Law Firm of the Year Award is a clear demonstration that the hard work of our people, sometimes in challenging circumstances, does not go unnoticed by clients and the market more broadly," he says. "We are thrilled to have won the award for the last two consecutive years. The awards are testament to the success of the firm's strategy and the significant contributions of our people right across the business."
The success can be directly tied to the firm's size, Pike says.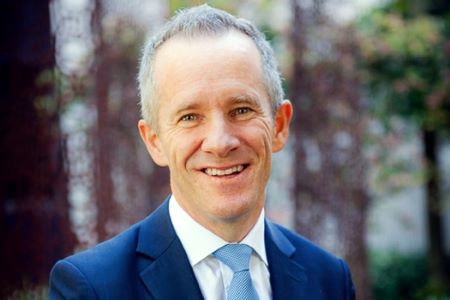 Andrew Pike
"The strength and size of our global network sets us apart; it's what helps us to deliver exceptional results for our clients, and fantastic opportunities for our people. As a large global firm, the depth and breadth of expertise that we can draw upon for our clients is far greater than that of most other firms in the market," he says.
Part of the advantage of having a vast network is that the firm can rapidly marshal large, diverse teams to act on matters. That includes supporting the firm's people in Australia when additional resources are required on large matters.
"The international perspective we can provide, combined with on-the-ground knowledge in a number of key markets, significantly enhances the expertise that we can bring to bear for clients," he says.
HSF also knows that in order to keep delivering the highest quality of work to clients, it must get the best people.
"A lot of people that come to work for us are looking for international opportunities. Our global network gives our people the opportunity to work in different markets and get great career and life experience within the one organisation," Pike says. "We have a very successful international secondment program that is open to lawyers at all levels; and we have a lot of Australian talent working across our global network. It's opportunities like this that help us attract and retain the best talent, which in turn enhances our ability to perform."
Recently, HSF was one of only three firms included on the LinkedIn Top Companies list for Australia, which recognises companies that are attracting the attention of job seekers and earning the loyalty of employees. This is the first time since the list was launched in 2016 that law firms were included.
Part of HSF's talent-development strategy is diversity, Pike says.
"We're also focused on recruiting lawyers with in-depth regional, cultural and country-specific knowledge in all of our 27 offices, enabling us to deliver results for clients no matter where they operate," he says. "We not only recruit the top law graduates from around the world every year, but we also recruit lawyers and other professionals with industry-specific expertise, ensuring we can provide clients with the most relevant, cutting-edge legal advice. This focus on recruitment as well as supporting and developing our talented people, ensures that we continue to deliver exceptional results."
HSF also invests heavily in innovation and on other efficiencies to maintain high standards for the benefit of both its people and its clients, Pike says.
"Our Alternative Legal Services practice continues to grow and provide an unparalleled level of service to our clients. We've also recently implemented a new program, Innovation 10, which gives all staff up to 10 days per year to work on innovation projects that will benefit the firm and our clients. Our focus on innovation is already delivering tangible results, with a number of tools and initiatives developed by our people to save time and improve service," he says.
Asked about an area of focus for the firm this year to maintain its performance, Pike says that the firm is going all out on responding to change.
"Our clients are operating in a changing environment and our people are requiring that we change the way we operate. This year we will continue to focus on how we respond to these needs to adapt our firm to be one that is future fit – helping both our clients and our people succeed," Pike says. "Some call this innovation. For us, it is more a way of being. Having adaption and change is at the heart of everything we do."