Even schools are now apparently attracted to this alternative asset class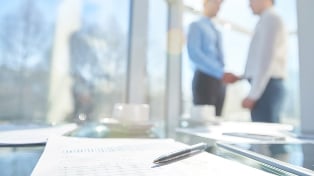 The University of Michigan may invest part of its multibillion-dollar endowment in a commercial litigation fund.
The school board of regents' agenda for its 16 February meeting apparently includes discussion of a US$50m investment in Lake Whillans Fund I, which provides funding for commercial litigation involving breach of contract or trade secret misappropriation, a Bloomberg Law report said. As of the end of 2016, the school's endowment was valued at US$10.5bn.
Lake Whillans is a litigation finance and distressed venture funding company co-founded by Boaz Weinstein and Lee Drucker. Drucker and Weinstein, who is not the same Boaz Weinstein who runs hedge fund Saba Capital, are both law graduates. Weinstein is an alumnus of the law firms Cleary Gottlieb Steen & Hamilton and Bernstein Litowitz Berger & Grossmann. Drucker, who did not join any law firm after graduation, met Weinstein at BlackRobe, a litigation funder that shut down in 2013. Lake Whillans was founded earlier that year.
According to the agenda, the potential investment is a move to diversify the university's portfolio. Kevin Hegarty, executive vice president and chief financial officer, wrote that the risk of the strategy lies solely in the ability of Lake Whillans to properly underwrite cases. Returns are therefore almost entirely independent of capital markets trends.
Independence of payoffs from traditional financial markets is the exact reason cited by recently released research on why big money from hedge funds and private equity firms is flooding alternative assets classes like litigation funding. According to the study by London law firm RPC, the UK saw litigation funding commitments jump to $1.18bn in 2016 – an increase of more than 25%.
(A previous version referred to Boaz Weinstein of Lake Whillans as the same Boaz Weinstein who runs Saba Capital. It has been corrected.)
Related stories:
Third-party litigation funding keeps on growing
Top lawyer sees litigation funding boosting SG's disputes resolution space