In the UK, however, BAME representation in criminal justice has declined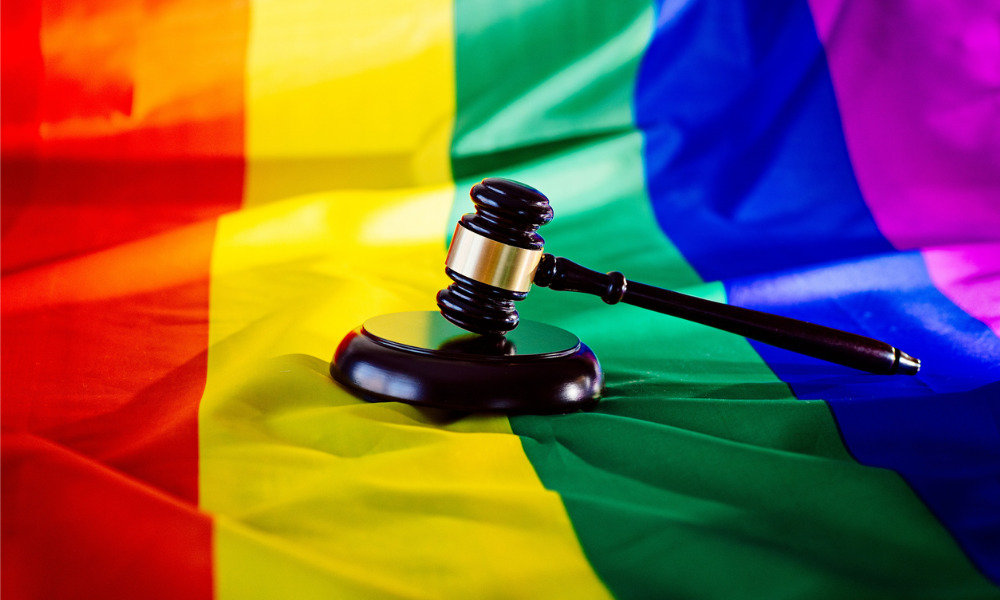 The US is one step closer to passing federal law protecting the LGBTQ+ community after the Equality Act was passed by the House of Representatives in a move applauded by the country's National Black Justice Coalition (NBJC).
NBJC executive director David Johns said that if passed, the act would be "be the first piece of federal legislation to create clear and consistent legal protections for lesbian, gay, bisexual, transgender, queer+, and same-gender loving (LGBTQ+/SGL) people."
"While that fact is historic in and of itself, this bill does more than incorporate LGBTQ+ and same-gender loving people into existing civil rights protections, it also fills in significant gaps within existing civil rights laws for women, people of colour, immigrants, religious groups, and those of us who live at the intersections of those identities," Johns said.
The Equality Act is an expansion of the Civil Rights Act of 1964 that would bar the discrimination of individuals with regard to employment, housing, public accommodations, public education, federally funded programs, credit and the jury system due to sexual orientation and gender identity. Johns said that the House's passage of the act marks "the first step in the next phase toward what we hope will be sweeping civil rights reforms for all of us, in addition to historic, explicit federal protections from discrimination on the basis of sex, sexual orientation and gender identity."
"We applaud the House for supporting this bill once again, as it did in 2019, and urge the Senate to follow suit. As Black History Month concludes, we implore senators to vote in favour of the Equality Act like their lives depend on it, as ours do," he said.
The NBJC champions the empowerment of the Black LGBTQ+/same gender-loving community, which includes those with HIV/AIDS.
BAME representation down in UK's criminal justice system
On the flip side, UK shadow justice David Lammy revealed to legal aid lawyers that BAME representation in the criminal justice system has declined, reported the Law Society Gazette.
"It is very hard to be a Black Londoner and make it to 23 without being stopped and searched. I have been stopped and searched on numerous occasions. If you're innocent, you're not doing anything wrong, but you're told to put your hands up in public, you start to lose trust in the police," Lammy said at the annual conference of the Legal Aid Practitioners Group last month. "One of my boys was stopped and searched for the first time just a few weeks ago. That's where it sets in."
Lammy was commissioned by the UK government to publish a review in 2017 – findings showed that BAME defendants did not even have faith in legal aid solicitors under the criminal justice system. He also pointed out that immigrants of ethnic minorities often arrive with high levels of trust, but that trust level drops with each generation.
"The fundamental trust issue begins with contact with the police," Lammy said.
He expressed his disappointment that the system has worsened since the publication of the review.
"The recommendations have not been fully implemented. If I was publishing the review today, I would go further than when I was commissioned to do the review five years ago," Lammy said.
He also discussed the prejudice experienced by London barrister Alexandra Wilson last year when she was mistaken for a defendant several times by staff during a day in court.
"On one level it was fully depressing that not much has changed. I remember that experience myself as a young lawyer. I remember it as a young MP in a way," Lammy said. "At the same time, it's probably true to say, if you look at the proportion of ethnic minority and Black people at the bar, it has gone up. It does look good. It's why it's really concerning that we have been so slow and so poor to appoint BAME judges and get a judiciary that is representative of the country. People are applying but they're not getting through."