His advice may have landed him in the middle of a $1m legal malpractice suit, but, well, you've got to give him points for honesty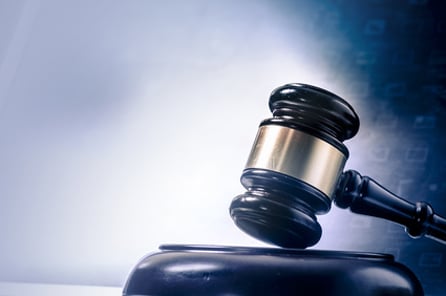 A Louisiana man is suing a law firm in Texas and two of its partners for more than US$1m after he was advised to do exactly that – by one of the partners he is suing.
Glenn Price alleges he was injured while working on an oil rig off the coast of Louisiana on 16 April 2014, and has not been able to return to work as an offshore production operator after, according to Texas Lawyer.
He hired Gordon, Elias & Seely to sue on his behalf, but now he's suing the firm – and partners Jeff Seely and R. Todd Elias – in the 127th District Court in Harris County, Texas. Price is seeking more than US$1m in actual and exemplary damages.
Price alleged that the defendants were negligent when they took no action to file and prosecute a claim for benefits under the Longshore and Harbor Workers' Compensation Act (LHWCA) and when they failed to investigate, file, and prosecute third-party liability claims related to his injuries.
Price said that Seely claimed in 15 April 2015 that the three-year maritime statute of limitations, and not the one-year limitations for LHWCA claims, applied to his case since his accident happened on the Outer Continental Shelf. The firm, Price said, also took no action until 9 September 2016, when they filed a petition at a Louisiana District Court – an action that was eventually dismissed on 8 November 2016.
Price said Seely wrote to him on 17 January, saying he was "saddened to give you very, very bad news about your case" and that a "misunderstanding about the facts of the case" led him to conclude the statute of limitations on the case was indeed a year and not three years.
"Because of my mistake, you do have an opportunity to sue my law firm for legal malpractice. I encourage you very much to get legal advice about the issue," Seely wrote.
Dale Jefferson, the defendants' lawyer, told Texas Lawyer he was proud his clients did what other lawyers rarely did – own up to their mistake.
"My clients are not at all retreating from that letter," he said. "They are proud of the fact that once they realized they made a mistake, they owned up to the mistake and informed their client of their legal obligations even though it was against their self-interest."
Price's lawyer said that he did not find the act "unusual," and that ethics rules compel lawyers keep clients informed.
Related stories:
50 Cent settles malpractice suit, to resolve bankruptcy
33% rise in professional negligence claims blamed on fellow lawyers