The label is "quintessentially subjective," the court ruled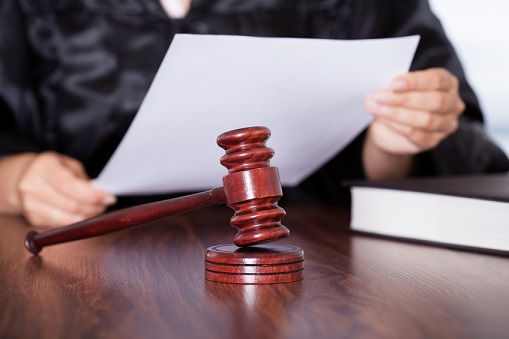 The "patent troll" label is opinion and its use to describe people or organisations cannot be defamatory, a state high court in the US has ruled.
The New Hampshire Supreme Court has ruled against David Barcelou and his company, Automated Transactions LLC (ATL). Barton alleged that he and ATL were subjected to a smear campaign by the American Bankers Association (ABA), the Credit Union National Association (CUNA), and the law firm Pierce Atwood and one of its lawyers.
Barcelou alleged that he and ATL were defamed when the ABA used the label in congressional testimony, the CUNA used it in a slideshow that included a picture of a troll, and that Pierce Atwood used the label on articles on its website.
Barcelou is described in the judgment penned by Justice Anna Hantz Marconi as an inventor who had success with various inventions in the 1970s and 1980s. He is said to have begun work in 1993 toward "automating tournaments." He created a prototype of his "Automated Tournament Machine," as well as sought to include the ability of "Automated Teller Machines" to dispense cash in his invention, in 1994. The "Automated Tournament Machine" was designed to accept entry fees, pick a winner, and immediately award a cash prize.
The man's effort to commercialise his invention "were ultimately unsuccessful," the judgment said, but he was also granted by the US Patent and Trademark Office an ATM-related patent in 2005. In about 2008, Barcelou made ATL the exclusive licensor of his patent and the company was successful in commercialising the patent, generating over US$3m in licensing revenues from 2011 to 2012, the judgment said.
Although the court did offer a general definition for "patent troll," which it said is used to describe patent owners who demand royalties from others while they do not offer products or services themselves, it said that a widely accepted definition of the label does not exist.
The court said that the label is used to describe parties that don't produce goods or offer services, companies that primarily engage in filing patent suits, organisations that seek to enforce patents they acquired, parties that seek to enforce invalid patents, or parties that engage in abusive patent litigation tactics.
"Like other, similar pejorative terms, 'patent troll' is 'quintessentially subjective,'" the court said, citing a decision handed down by the US Court of Appeals for the First Circuit.