John W.H. Denton AO is travelling with Prime Minister Malcolm Turnbull to Washington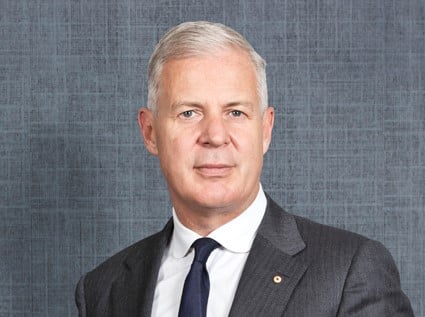 Corrs Chambers Westgarth partner and CEO John W.H. Denton AO has revealed that his focus on his upcoming trip to Washington DC is to drum up infrastructure investment between Australia and the United States.
Denton is joining Prime Minister Malcolm Turnbull, state leaders, and other business chiefs in a trip to the US this week. The delegation is attending the National Governor's Association meeting in Washington DC to celebrate the "First 100 Years of Mateship" between Australia and the US. The event aims to forge stronger economic and polities ties between the two countries.
"With almost $1.5 trillion worth of investment between the two countries, and the US administration now looking to introduce one of the most significant infrastructure investment packages in the country's history, there is no better time to have these types of discussions," Denton said.
Denton is the only delegate from a law firm to be invited to join the group.
The delegation will also discuss innovation, energy, and trade issues with US officials, state governors and business leaders during the event.
Other members of the delegation are:
Ms Vanessa Wallace, non-executive chairman, AMP Capital
Grant King, president, Business Council Australia
Jennifer Westacott, chief executive, Business Council Australia
Ian Narev, CEO, Commonwealth Bank of Australia
Andrew Forrest AO, chairman, Fortescue Metals Group
Peter Freyberg, head of global coal assets, Glencore Australia
Greg Norman AO, chairman, The Greg Norman Company
Andrew Burnes, CEO and managing director, Helloworld Travel
Brett Himbury, chief executive, IFM Investors
David Whiteley, CEO, Industry Super Australia
Stephen McCann, group CEO and managing director, Lendlease Corporation
Rohan Stocker, CEO, Marand
William (Bill) Morrow, CEO, NBNCo
Alberto Calderon, CEO, Orica
Kim Bredhauer, CEO, Palladium International
Leigh Clifford AO, chairman, Qantas Airways
Damien Frawley, CEO, Queensland Investment Corporation
Jean-Sebastien Jacques, CEO, Rio Tinto
Andrew Bassat, CEO and co-founder, Seek.com
Kerry Stokes AC, chairman, Seven West Media
Michael McGee, CEO, Transit Australia Group
Anthony Pratt, executive chairman, Visy Australia and Pratt Industries USA
Michael Chaney AO, non-executive chairman, Wesfarmers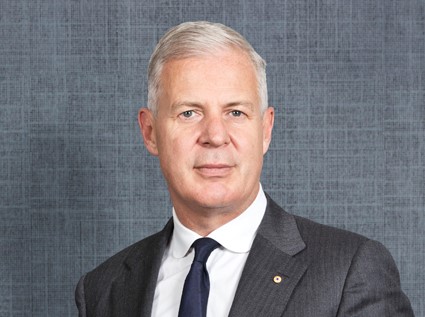 John W.H. Denton AO