Following a Federal Court ruling against ANZ Bank in a landmark class action, one top tier law firm is warning clients over an 'unprecedented' wave of further class action litigation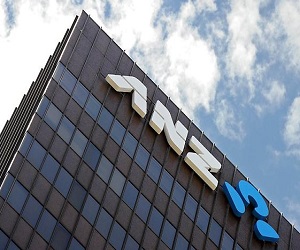 A top tier law firm is warning clients over an 'unprecedented' wave of class actions, as Australia achieves prominence among the world's most pro-plaintiff jurisdictions.
With six class action trials due to occur in 2014 and another five potential actions being promoted by major funders or plaintiffs' firms, law firm
Herbert Smith Freehills
has moved to brief clients on the strong growth in class action litigation expected this year.
"Australian corporations now face an unprecedented number of large class action proceedings commenced in Australian courts," a report from Herbert Smith Freehills said.
The firm said that the 'spectre' of class action litigation continued to be a major topic in Australian boardrooms.
The last two years have resulted in close to $900 million in class action settlements in Australia.
Law firm
Maurice Blackburn
recently welcomed a Federal Court ruling dealing with ANZ Bank's late payment fees which the firm said is likely to change the banking landscape in Australia.
In February, Federal Court Justice Michelle Gordon determined that late payment fees charged by ANZ Bank were excessive and constituted penalties for customers.
Justice Gordon found that ANZ's late fees of $20 and $35 exceeded the bank's true costs of dealing with late payments, sometimes by up to 7,000 per cent.
Andrew Watson, who heads Maurice Blackburn's class action practice, said more than 185,000 people around Australia had been waiting four years for the decision.
Maurice Blackburn handled the ANZ Bank case for a group of 43,500 members, and is expected to reap a windfall in legal fees as a result of the decision.
The judgment also gives the green light for lawyers to pursue seven other major Australian banks and lenders that have similar customer class actions awaiting them.
Justice Michelle Gordon ruled in favour of customers regarding late payment fees, but upheld the bank's arguments on honour, dishonour and over-limit fees.
The class actions are funded by Bentham IMF (Australia), on a no-win no-fee basis, with Bentham IMF Investment Manager, James Middleweek, welcoming the ruling.
"ANZ and other banks will now have to repay most of the amount wherever and whenever it has been charged to their customers in the past six years or more, plus all the interest each customer has missed out on," Middleweek said.
"We note the Court did not find in our clients' favour in the matter of other exception fees - this is disappointing but we will review this part of the judgment carefully and consider our options," he added.
Herbert Smith Freehills argues third-party litigation funding will only drive further growth in class actions, and that Australia is very attractive for these groups.
"Funders see Australia as an attractive opportunity because we've got a low regulation environment, a very strict product liability and financial disclosure regime as well as contingency fee restrictions on lawyers," partner Jason Betts told
Australasian Lawyer
.
The firm says several US commentators have identified Australia as a pro-plaintiff legal environment that is emerging as the most attractive forum for class actions after the US.
Shareholder class action claims based on alleged breaches of the continuous disclosure regime under the Corporations Act 2001 are tipped to remain dominant in the sector.
The firm says of the seven class actions commenced in 2013, five were related to allegations of corporate non-disclosure.
"This underscores the need for corporate Australia to continue to be pro-active in managing continuous disclosure risk in the context of an ever-volatile market," the report said.
However, Herbert Smith Freehills has warned clients over a series of 'new horizons' within the class action and funding industries that will increase risk of litigation this year.
Renewed interest in 'mass consumer claims' is expected, spurred on by actions like the bank fees class actions funded by Bentham IMF which resulted in a recent win against ANZ Bank.
The firm also flagged increases in large scale product liability class actions, particularly in the medical and pharmaceutical products area, as well as financial class action litigation, primarily in relation to failed investment schemes.
Class action filings in the US have actually been down on historical averages over the last two years. Cornerstone Research figures show that in 2013 there were 166 new federal class action securities cases in the US, which was up 14 on 2012 figures but down 13% on the historical average of 191 filings a year between 1997 and 2012.
Australia's bank class actions: Estimated claim size
Bank
Group Members
Range of fees charged
ANZ
43,500
$25 - $45
BankSA
1,500
$30 - $45
Bankwest
7,200
$25 - $50
Citibank *
12,900
$10 - $40
Commonwealth
48,000
$20 - $35
NAB
30,700
$20 - $60
St George
10,000
$30 - $45
Westpac
31,500
$25 - $50
TOTAL
185,300
* Citibank includes 1,900 BOQ and Suncorp credit card customers for whom it is the actual credit provider