Dentons Rodyk defends PNG case in Singapore High Court… Boost for DLA Piper in Brisbane with projects partner hire…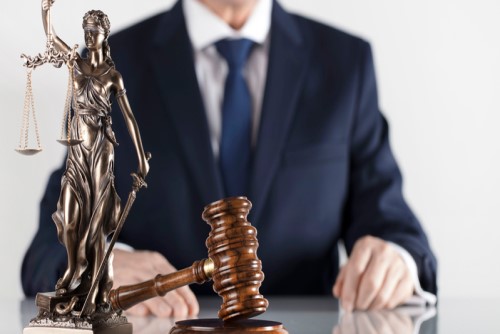 UK's largest ever damages claim to proceed
A claim against Mastercard, the largest ever filed in UK legal history, has been given the green light to proceed and could mean a pay-out for 46 million people.
The claim for £14 billion (almost AU$25.5 billion) was filed by Quinn Emmanuel two years ago and was brought by a former financial ombudsman. At the time of filing it was the first claim to be filed under the Consumer Rights Act 2015 on behalf of all UK consumers.
It follows an investigation which found that Mastercard infringed EU law by charging UK businesses that accept Mastercard debit and credit cards.
Despite having the option to cut its fees and accept they were unlawfully high, the card processor continued to charge the fees while fighting a legal battle with the EU.
The class action was filed by Quinn Emmanuel, led by partners Boris Bronfentrinker and Kate Vernon, but was thrown out by the Competition Appeal Tribunal in 2017.
This week though, the Court of Appeal ruled that the lower court must reconsider sending the case to trial.
Freshfields is acting for Mastercard.
Dentons Rodyk defends PNG case in Singapore High Court
Dentons Rodyk has been successful in defending its client in one of the highest value matters to have been heard in the Singapore Court.
The case involved the Independent State of Papua New Guinea's attempt to take control of the independent board of the PNG Sustainability Development Program (PNGSDP), a company incorporated in Singapore in 2001 as part of the exit of global mining giant BHP from Papua New Guinea.
PNGSDP has assets of around $1.4 billion and its purpose is to promote sustainable development in PNG, and in particular in the Western Province, where BHP's Ok Tedi Mine is located.
The State of PNG has filed an appeal to the Court of Appeal.
Boost for DLA Piper in Brisbane with projects partner hire
Tom Fotheringham is joining DLA Piper in Brisbane as a partner in its Finance and Projects practice.
He joins the team on 23rd April from King & Wood Mallesons, with a client base including leading oil and gas companies, global mining groups, power producers, and transport operators.
Having also recently promoted five new partners to the practice, co-managing partner in Australia, Melinda Upton said it's an exciting period of growth for the Australian business.
"We have been firmly focussed on delivering on our commitment to make significant investments in strategic areas, particularly in our Finance and Projects and Corporate groups, and we are continuing to take on major headline matters for our clients," she said.