After Britain's decision to leave the EU, a massive acquisition deal proves the UK is still attractive to investors: White & Case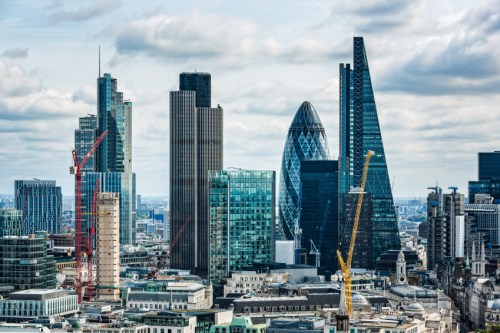 by Mark Abernethy

The international law firm White & Case has declared the United Kingdom is still an active investment destination following its advising on the US$32 billion acquisition of ARM Holdings by Softbank.

White & Case advised the Japanese investment bank Mizuho Securities, as financial adviser to the landmark deal.

The New York-founded global firm says the huge acquisition demonstrates the UK is still attractive for investors.

"This is by far the largest and most significant acquisition to have been announced since the EU referendum vote and sends a positive signal that the UK remains attractive to foreign investment," said London-based White & Case partner Philip Broke, who co-led the firm's deal team.

White & Case was the top law firm for global M&A by deal value during the first half of 2016, according to Mergermarket's M&A League Tables. The firm advised on 152 announced deals with a value of more than US$291 billion, and was the leading law firm by deal value in the United States, Europe and Asia-Pacific.

The White & Case team which advised on the transaction was co-led by partners Jun Usami (Tokyo) and Philip Broke (London) and included partners Jacqui Evans (London) and Holt Goddard (New York), local partner Seiji Matsuzoe (Tokyo) and associates Shino Asayama (Tokyo), Dan Harrington-Greenwood, Tina Kostelenos, Stephen Howard, Chantelle Forster (all London), and Jessica Chen (New York).

Co-leader of White & Case's deal team, Tokyo-based Jun Usami, said: "Our cross-border and cross-practice deal team, which included lawyers in London, Tokyo and New York, showcased the global M&A capabilities for which White & Case is renowned, providing Mizuho with sophisticated advice and guidance to help ensure this complex transaction reached a successful conclusion."

UK-based ARM is the world's leading semiconductor intellectual property supplier. Its technology is embedded in more than 95 percent of smart phones and more than 30 percent of all chips with processors sold worldwide during 2015. Started in the early 1990s, ARM's business model relies on about 4,000 engineers to come up with market-leading chip designs; SoftBank has promised to keep the headquarters in Cambridge and double the number of British jobs over five years.

SoftBank is one of the leading operators and investors in the global technology, internet and wireless sectors, through brands including SoftBank Telecom, Sprint Corporation and Yahoo! Japan.