The firm opened its Singapore office, its fifth in Asia, in 2013 and now has a joint law venture with its partner firm in the country.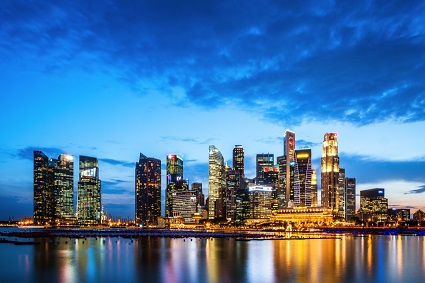 Simmons & Simmons has secured regulatory approval for a Joint Law Venture (JLV) with its partner boutique firm in Singapore.
The approval officially creates Simmons & Simmons JWS Pte Ltd. which gives the UK-headquartered firm the ability to offer clients both foreign and Singapore law advice save for Singapore court litigation.
The firm which has offices in Europe, the Middle East and Asia developed a "best friends" relationship with JWS Asia Law Corporation in 2015.
The JLV – which began operations Tuesday, 1 Nov – responds to the growing financial services industry in Singapore, the firm said.
Simmons & Simmons, which has been active in Asia for over 30 years, will offer an integrated service to clients across its key areas of focus, particularly asset management & investment funds, and financial institutions – the specialisation of the three-partner boutique JWS.
The JLV targets the fast expanding Asset Management and Investment Funds sector in Singapore, servicing both Singapore clients with international portfolios and international clients based in Singapore.
It combines local Singapore expertise on investment funds and financial regulation with a clear sector focus on the asset management industry with leading asset management & investment funds capability in London and Hong Kong and an alliance for fund and asset management work with leading US firm Seward & Kissel in New York.
"We are very pleased that our application to form a joint law venture with JWS has been approved. After launch, Simmons & Simmons JWS will be one of the few leading full-service law firms to be able to demonstrate true sector focus on asset management, investment funds and financial institutions, providing Singapore and international clients with specialist advice in relation to capital markets, commodities, employment, investment funds, international arbitration, investigations, transactional and regulatory matters," said Simmons & Simmons' Jeremy Hoyland.
"Given Singapore's increasing importance as a commodities, asset management and financial institution hub, we are excited about the opportunities this brings to further expand our leading practices in each of these areas," the managing partner added.
He continued, "Simmons & Simmons JWS will form an integral part of our business in Asia alongside our offices in Hong Kong, Beijing, Shanghai and Tokyo, and will work closely with our lawyers from right across our network."
Simmons & Simmons is a multinational law firm with nearly 900 lawyers in fully-integrated teams who specialise in the Asset Management & Investment Funds, Financial Institutions, Life Sciences and Telecoms, Media & Technology (TMT) and Energy & Infrastructure industries.
Related stories:
International firms launch joint ventures in Asia Pacific
International firm ends Singapore joint law venture