G+T advises on improvement to NSW transport system... Dentons approves tie-up with Chile firm...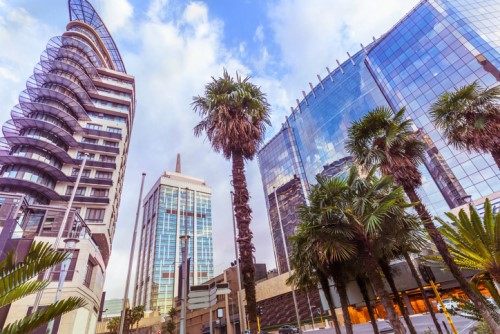 The British prime minister has been accompanied by a partner from White & Case on a trade mission to Africa.
The firm says Joshua Siaw, who is director of its Africa practice, is the only lawyer invited to join the trade delegation.
With Brexit fast approaching, the UK is keen to strengthen ties with other nations and blocs and the export of legal services could be a key part of a push into the African continent.
"Our goal as a firm is to play a significant role in promoting strong political, trade, finance and development relationships between Africa and the UK and other international markets," said Siaw. A visit like this plays a fundamental role in continuing to strengthen alliances between the UK and the many countries, peoples and cultures of the diverse African continent and, as a Ghanaian living in the UK, I believe there is much more that unites us than separates us."
White & Case has been active in Africa for more than 40 years and was the first international firm to open an office in South Africa.
G+T advises on improvement to NSW transport system
Gilbert + Tobin has advised Transport for NSW on the acquisition of a new management system designed to improve passenger journeys.
The system is part of the NSW Government's Intelligent Congestion Management Program and will be the first of its kind in the world.
G+T's Technology + Digital team, led by partners Lesley Sutton and Andrew Hii and supported by Special Counsel Melissa Fai and lawyers Kevin Stewart and Linda Baranov, partnered with the TfNSW legal team on all legal aspects of the project.
Dentons approves tie-up with Chile firm
Partners of Dentons have approved the firm's merger with Larrain Rencoret Urzua in Chile.
The combination will enhance Dentons in the areas of Projects and Infrastructure, Banking and Finance and Mergers and Acquisitions and will mean the global firm has lawyers working in 74 countries.
The combination is expected to launch in the coming months.