A dozen legal professionals have left a national firm and jumped aboard a global player with the goal to become the "go-to" construction practice in Australia: Read the exclusive interview here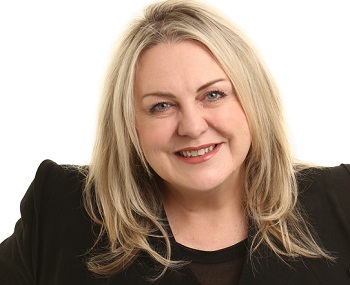 Almost two entire teams have left national firm Holding Redlich and joined global heavyweights Holman Fenwick Willan (HFW), with the goal to build a leading construction practice in Australia.
Amanda Davidson, former national head of Holding Redlich's construction and infrastructure group, confirmed the move in an exclusive interview with
Australasian Lawyer
.
She and the former national head of the property and projects group, Carolyn Chudleigh, have joined HFW as partners and brought along the entire Sydney construction team and a significant portion of the property team.
In total, 12 people have made the move.
"Essentially what we've done is we've joined Holman Fenwick Willan as part of a strategic push to [develop the firm's] construction sector," Davidson says.
As it stands, HFW are leaders in shipping and logistics, aviation and transport, insurance and reinsurance, commodities, and energy and resources.
Thanks to the significant raid, the firm will now be able to add construction to its repertoire, which has formed a part of the commodities, and energy and resources sector.
Davidson and her team will be providing construction services for clients who operate across those focus sectors.
Richard Crump, HFW's global senior partner told
Australasian Lawyer
he's delighted that Davidson, Chudleigh and their teams decided to make the move.
"This acquisition is part of the firm's broader strategy to develop its presence in construction projects in the Asia Pacific region," he says.
"Their significant reputation and experience in advising clients in relation to major projects in Australia and Asia will go a long way to ensure that this strategy is achieved".
Davidson says as well as being a coup for HFW, the move offers her and the team an opportunity to work in a global environment with clients of a calibre they wouldn't normally see.
And it's all happened rather fast: In fact, the partner was only approached about six weeks ago by HFW.
She made the switch last Monday, and then a couple of days later, she and Chudleigh were on a plane being whisked off to Belgium for a partners' conference.
It was hugely beneficial to have the chance to meet almost all of the 150 global partners and get more of a feel for the HFW's culture and purpose, Davidson says.
"There was a presentation on what work was done in each office, and it gave real insight into the types of work being done by the firm globally," she says. "The other thing I came away with is that the strategy of the firm is absolutely something that everyone understands and pursues."
And since their return from Belgium, it's been straight back into business as usual.
Davidson, who will split her time between her new firm's Sydney and Singapore offices, is working on an energy and resources mining case she's brought over from her former firm.
"Virtually all of my clients have confirmed that they'll come across," she says.
The 12 new recruits have doubled the size of HSW's Sydney office, and for now Davidson says her main focus will be in developing and growing the construction practice.
"Our aim is to become the go-to construction lawyers in these industry sectors in the Asia Pacific region," she says.