An Australian firm has advised on a $785m takeover deal of a NZ service station network owned by a US energy giant.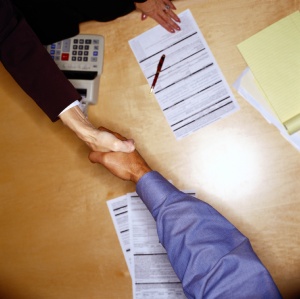 One Australian and several New Zealand firms were involved in the $785m takeover deal that will see Z Energy acquire Chevron New Zealand's Caltex service stations, subject to the approval of the Overseas Investment Office (OIO) and the Commerce Commission (CC).

Z Energy shares soared 21 percent after news of the acquisition was revealed on Tuesday.

"This was one of the biggest takeover deals of recent years," Minter Ellison Rudd Watts corporate/commercial partner Paul Foley told Australasian Lawyer.

Minter Ellison Rudd Watts (commercial negotiations, due diligence and OIO consent) and Chapman Tripp (debt and equity funding, NZX requirements and CC application) acted for Z Energy.

Michael Barr-David of Minter Ellison Sydney advised on ASX issues.

Buddle Findlay acted for Chevron, and Chevron's international team included Mike Jeffs, a Kiwi lawyer now based in Houston, who has been acting internationally on Chevron's downstream divestment programme.

The transaction was completed as a bilateral negotiation under a compressed timeframe that met Chevron's requirements, Foley said.

"The Chevron NZ business is significant ($2.2bn of revenue) across many sectors and required significant due diligence review to enable the advisers to report to Z on all material issues.

"Chevron NZ's 11 percent shareholding in Refining NZ (RNZ) was not part of the deal so the teams had to work out the appropriate time for Chevron to decide whether it wanted to sell those shares or retain them elsewhere in the Chevron group."

Z Energy could not have acquired the additional shares as its combined shareholding would have exceeded the 20 percent threshold under the Takeovers Code, Foley said.

"As it transpired, Chevron NZ completed the sale of those shares prior to the entering into an agreement with Z but the usual settlement terms under NZX (T+3) meant that Chevron NZ only transferred legal title to the shares on the second day after Z signed the sale and purchase agreement (SPA).

"For this reason, Z signed a Substantial Product Holding notice covering the 11 percent of RNZ which incorporated the SPA, and today it has filed a further SPH notice which record that Chevron NZ has fully completed the transfer of the RNZ shares to third parties."

Settlement will occur once regulatory approvals are received and the business systems are ready, Foley said.

"Arrangements between the parties under which they will work co-operatively to achieve that business system readiness were a key part of negotiations. In addition, detailed provisions were negotiated to address the adjustments to working capital that will occur up the point of settlement."

For Z Energy to fund the purchase, $185m will be raised by an entitlement issue to all shareholders and the balance debt funded by a $540m extension to Z's facilities with its existing bank lending syndicate.

The Minter Ellison Rudd Watts team was led by Foley and supported by Patricia Green, Andrew Ryan, Rodney Craig, Rachel Devine and Emma Warden.

Goldman Sachs and PwC were also financial advisers to Z Energy.

The Chapman Tripp team included Geof Shirtcliffe, Emma Sutcliffe and Neil Anderson.

The Buddle Findlay team included Simon Vodanovich, Lisette Hood and Tony Wilkinson.