Around the world, companies are facing increasing threat from investigations and class-action litigation over climate risk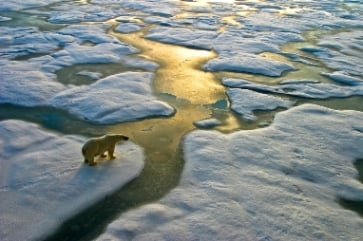 As climate change litigation and class-action litigation over climate risk emerge as a serious threat to companies,
Herbert Smith Freehills
has gathered a panel of top lawyers for a climate change symposium Tuesday in Sydney.
Hosted by HSF partner Peter Briggs, head of the firm's Australian environment planning and communities team, the panel of experts will discuss the rise of climate change litigation globally and how companies can act now to alleviate the risk of liability.
"In Australia, there may be a number of obstacles in the way of success for both public and private law climate claims. But it is worth remembering that many environmental claims which ultimately fail, can still achieve indirect strategic benefits for the losing party, such as publicity, delays, reputation damage and even political change," said Briggs.
Jason Betts, a partner at HSF who specialises in class action, complex litigation, crisis management, and regulatory investigations and prosecutions, said that climate change litigation has already had an impact in Australia, with high-profile cases targeting greenhouse gas emissions from coalminers and power stations.
"But as we move into the golden age of class actions, companies across all sectors must ensure that the impact of climate change events – both those they may contribute to and those that might affect their businesses and profitability – are risk-assessed, costed and, where material, disclosed to the market," Betts said. "The lasting impact of climate change litigation may not be damages claims from consumers and businesses, but allegations of continuous disclosure breaches by the investment community."
Betts will be joined on the panel by Noel Hutley SC, a 30-year veteran at the bar who has a deep understanding of liability when companies and their management fail to anticipate risk. Also part of the panel is HSF London partner Silke Goldberg, a specialist in energy law and author of the book "Climate Change Liability."
HSF will host the symposium at its Sydney office, Level 35, ANZ Tower, at 5:30pm to 7:30pm.
Related stories:
Law firm launches definitive guide to Australian class actions
Linklaters advises on first China green covered bonds