The move is hot on the heels of three London-headquartered firms announcing the adoption of the same AI system.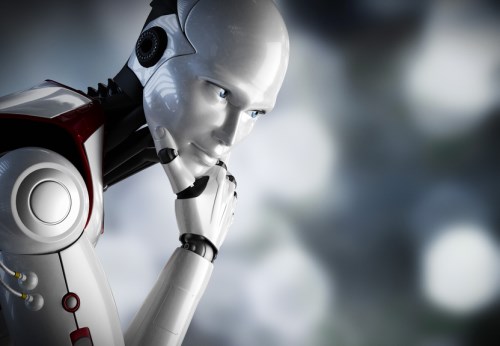 McCann FitzGerald will be deploying Kira Systems' artificial intelligence software in an effort to make transactions more efficient, accurate and more affordable.
Kira's software ­­– which uses machine learning to improve the speed, efficiency and quality of processing of transactional work – will be used for McCann FitzGerald's M&A, corporate finance and capital markets needs.
"The market for legal services is evolving at a considerable pace and McCann FitzGerald is continuously seeking to develop our services to be at the forefront of this progress," said the firm's Barry Devereux.
"Our investment in Kira Systems' innovative software is the latest milestone in our digital strategy. Our in-house expertise combined with the latest cutting-edge technology enables us to process complex data and deliver exceptional value to clients," the managing partner added.
The move by the Dublin-headquartered law firm to be the first to deploy the Canadian software company's technology in Ireland follows similar announcements by three London-headquartered major law firms in the past five months.
Just last week,
Freshfields
Bruckhaus Deringer announced
a partnership with Kira Systems
to use the latter's artificial intelligence software in the law firm's Legal Services Centre.
DLA Piper
and
Clifford Chance
also announced deals to use Kira in June and July, respectively.
McCann FitzGerald announced the establishment of its Data Investigations Group, a pioneering model for the management of high-volume document review and reporting, earlier this year.
By combining the latest data review software and techniques with specialist legal project management, the Data Investigations Group can save clients up to 40% in cost over traditional review and research methods, the law firm said.
Karyn Harty, a McCann FitzGerald partner, highlighted the law firm's knowledge that uniquely qualifies them to fully utilise Kira.
"McCann FitzGerald has world-class experience in using artificial intelligence for data review and investigations. We have worked on some of the leading AI projects in Ireland across various disciplines including corporate, M&A, real estate and litigation," Harty said.
"The knowledge, experience and know-how within our team of specialists uniquely places us to get the best out of Kira software and, crucially, avoid the pitfalls. This know-how is unique in the market and is complemented by our Data Investigation Group's tailored approach to project-management," she added.
Meanwhile, Gráinne Bryan, Director of Data Investigations & Project Services at McCann FitzGerald, was positive of Kira after the law firm's trial of the technology.
"Kira has enabled us to deliver a cost effective, fast, accurate and comprehensive contract review service. Kira is a great piece of software but it is the combination of this software with the expertise of our lawyers that delivers the greatest benefits to clients," he said.