The deal has been more than eight years in the making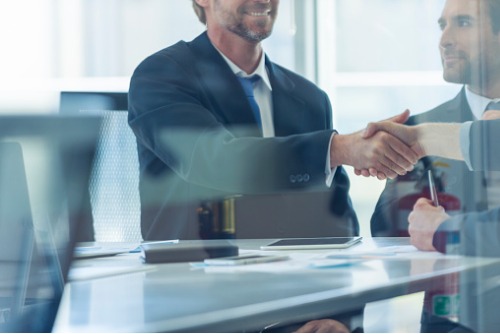 A first-of-its-kind facility in Australia is moving closer to reality with legal advice from Ashurst and Gilbert + Tobin (G+T).
Ashurst advised Phoenix Energy, the proponent of the $700m Kwinana waste-to-energy facility in Western Australia, which will be the first of its kind in the country. G+T acted for French environmental services company Veolia, which is the agreed operator of the plant.
The facility is expected to halve the landfill-bound post-recycling residential rubbish collection in the Perth Metro area. It is estimated to make enough electricity to power about 65,000 homes.
Veolia is part of the consortium that will design, construct, and operate and maintain the facility under a 25-year concession. The project was acquired on financial close by Macquarie Capital and DIF. The consortium also includes Spanish infrastructure and renewable energy company Acciona, which is the engineering, procurement, and construction contractor.
Infrastructure partner Richard Guit led the Ashurst team. He was assisted by senior associates Annelise Karreman, Tristan Aguirre, and Caroline Lindsey. Ashurst Partner Chris Redden led the project financing, with support from counsel Tim MacMillan, senior associate Elouise Dellit, and lawyers Jowa Chan and Jason Wong.
Partner Murray Wheater handled corporate law matters, assisted by senior associate Samantha Robson. The equity sell-down was handled by partner Stuart James and lawyer James Campbell. Partner Geoff Gishubl and senior associate Cheyne Jansen advised on environmental matters, and senior associate Jacinta Pitos provided real estate advice.
"This project is a magnificent achievement for all concerned. It will prevent 400,000 tonnes of residual household waste going into landfill. It has been more than eight years in the making and brings together leading global technology and expertise from the UK, France, Spain, and Singapore and results in jobs and environmental outcomes in Western Australia," Guit said. "The resources that all parties brought to bear was significant, particularly the expertise Macquarie was able to draw from through its acquisition of the UK-based 'Green Investment Group' and Ashurst through having partners in Australia who have done this internationally and who could also draw on deep international experience and contextualise it into the Australian context."
Partner Alexander Danne led the G+T team, with support from senior lawyer Daniel Yim and consultant Jia Lin Ho..
"This new facility and milestone project will give the Australian market confidence in the waste-to-energy sector," Danne said.
The project will pave the way for future Australian waste-to-energy projects, G+T said. The firm's banking and infrastructure team advised Veolia on all legal aspects of the transaction, including construction and operation and maintenance arrangements. The team also worked on related project financing contracts.
"Without Australian precedent, the contractual structuring required in such a complex and milestone project demanded innovative flexibility and commitment from all parties and their advisers," G+T said.