While a Magic Circle firm moves its headquarters, an American behemoth recommits to its home of 40 years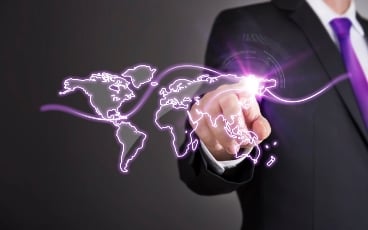 Freshfields
Bruckhaus Deringer and
Hogan Lovells
have both revealed their office plans in London, and the two firms have chosen to go on different paths. While
Freshfields
has chosen to move from Fleet Street after almost 30 years,
Hogan Lovells
has decided to hold onto the Atlantic House headquarters that it has occupied for the last 40 years.
Freshfields will be moving to the new 100 Bishopsgate tower expected to be completed in 2018, initially taking on 12 floors of the 37-storey building, reports The Global Legal Post. It has signed a pre-let agreement on a 20-year lease beginning 2021, with the option to change how much space it takes on before its move in date.
However, the Magic Circle firm will be leasing less space than its current digs at Fleet and Tudor streets, which total more than 370,000 square feet; it will only be taking on 255,000 square feet in its initial agreement for Bishopsgate.
According to Legal Business, Hogan Lovells has halted plans to move its London headquarters, opting to stay at its Atlantic House space — which it has occupied since 1977 — after negotiating a "favourable deal" with Deka Immobilien Investment, its current landlord.
The firm, however, said that it is still searching for space at 21 Holborn Viaduct and Meridian House, even as it has committed to at least 2026 under its current lease. It said it will refurbish the Atlantic House office to suit its future needs.
Related stories:
Freshfields bosses see pay bump
Hogan Lovells makes $82.5m capital call