After almost 30 years with a top global firm, its Australian managing partner has just announced he will retire from partnership today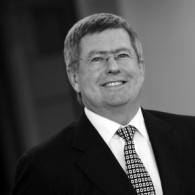 After almost 30 years with the firm, including the past six years as its managing partner in Australia, Ashurst's John Carrington will retire from the firm's partnership today.
There will be no successor to the role of Australian managing partner, and the responsibilities of the position will be shared across the firm's Australia-based leadership group.
Ashurst's global managing partner James Collis says Carrington has made an "extraordinary" contribution to the firm, its people and clients over the years.
"He presided over a major transformation of our practice in Australia which demanded a considerable degree of vision and courage," he says.
"John was instrumental, along with Ashurst vice chairman Mary Padbury and the legacy Australian board, in initially exploring merger opportunities and ultimately steering the Australian firm through the process which, in November last year, saw it complete full financial integration with Ashurst LLP.
When Carrington announced his intention to retire earlier this year, Collis says he came to the decision that the responsibilities of the position could effectively be shared amongst senior Australia-based partners.
The leadership of the firm retains a high level of active Australian involvement through membership of the global executive committee (Phil Breden, Geoff Gishubl,
Paul Jenkins
and Lisa Ritson) and board members (vice chairman Mary Padbury, Peter Armitage, Roger Davies and Jennie Mansfield), along with state-based office heads.
Collis says this strong Australian presence has made it easy to re-distribute leadership responsibilities, including representation of the firm with clients and the market more broadly, across a larger group of people.
Vice chairman Mary Padbury can't talk highly enough about outgoing managing partner Carrington.
"The vision he outlaid at the start of his term - for the firm to become part of a leading international firm, to focus on our strengths in the energy and resources and financial services sectors, to build capability in the Asia-Pacific region and to strengthen our financial performance - have all been realised," she says.
"His leadership has been characterised by strong values and inclusiveness."