Ashurst names two new board members… Baker McKenzie hires team for new financial industry practice…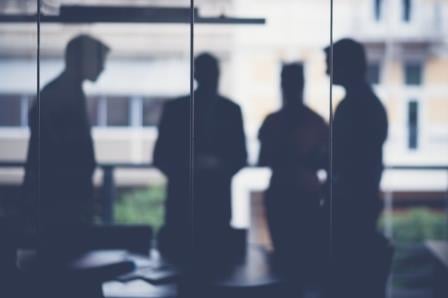 This has the biggest influence on in-house lawyer's practice
Acting with integrity has the biggest influence on in-house lawyers in their practice according to a new survey focusing on ethics.
The poll by Lawyers On Demand (LOD) reveals that around three quarters of respondents said that acting with integrity 'frequently' influenced them, narrowly beating 'providing a proper standard of service to the business.'
With a delicate balance between professional legal standards and demands of organizations, the report highlights that in-house lawyers should not see themselves merely as advisers but consider themselves as being in leadership roles.
Almost a third of respondents said they had been put in positions where they were morally uncomfortable and almost half had advised on company actions that were potentially unethical.
The flexible lawyers business says that its report should open "a wide and robust conversation about the interplay between ethics, business and the legal profession."
Ashurst names two new board members
London-based partner David Jones and Frankfurt's Tobias Krug are joining the board of Ashurst.
They were elected to the global firm's board effective November 1, 2019, joining chairman Ben Tidswell, global managing partner Paul Jenkins, CFO Mark Herbert, three other partners, and two independent board members.
"I would like to congratulate David and Tobias on their appointment to the Board," said Tidswell. "Their leadership skills and exceptional track record of delivering for our business, people and clients will be invaluable in their new roles. I am confident that they will make a significant contribution to the Board and in shaping the firm's future."
Baker McKenzie hires team for new financial industry practice
A team of lawyers has joined Baker McKenzie for a new Financial Regulation & Enforcement Group.
The group will advise clients on challenges presented by developing new products and offering financial services in rapidly changing regulatory environment, while simultaneously considering how to assess and minimize potential enforcement exposure.
The new group will be co-chaired by partners Amy Greer and Jennifer Klass, who join from Morgan Lewis along with colleagues Peter Chan and Valerie Mirko.
The four new partners are part of the North America Litigation & Government Enforcement practice.
"Amy, Jen and the team are go-to counsel for the most high-profile securities matters in the financial services sector," said Colin Murray, Baker McKenzie's North American Chief Executive Officer. "They are great additions to this key area of focus for our Firm and for our clients."