Ben Dube, Sparke Helmore's national government group head, also believes firms should focus more on one key issue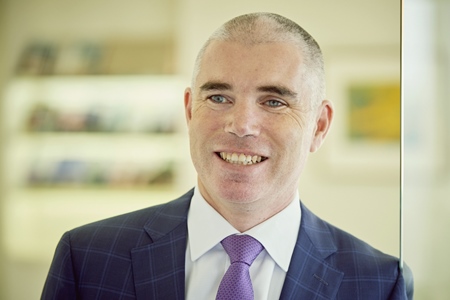 A major change in how the government allots legal work will keep lawyers and law firms busy this year,
Sparke Helmore
's Ben Dube predicts.
The leader of the national firm's government group also predicts that many firms are in the midst of confronting the challenge of the commoditisation of legal services – but his practice group is exploring a particular solution to this problem.
Dube, a specialist in statutory interpretation and complex psychiatric claims, also wants law firms to focus more on mental health.
In this interview, Dube also discusses his proudest achievement in the past year and what he looks forward to in 2018.
What made you choose a career in law?
When I was in high school, I wanted to be an architect, but my maths and physics results shattered that dream fairly quickly. Luckily, I also took legal studies in Year 11 and enjoyed that enough to consider being a lawyer, especially since my Olympic sprinter career aspiration was also destined to fail.
What do you love most about your job?
The work and the people I work with. I've been incredibly fortunate to work with some brilliant lawyers who have been tremendous mentors to me. I've also been fortunate to be able to mentor junior lawyers in Sparke Helmore's government group, helping our graduates and law clerks to progress their legal careers.
In respect of the work, I strangely really enjoy appearing in the Full Federal Court on issues of statutory interpretation and being put through the wringer about our submissions.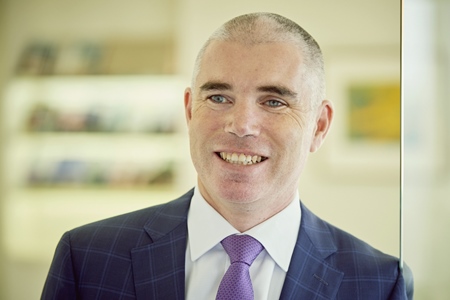 Ben Dube
What is going on at the firm? Are there any new programs or initiatives that you're particularly interested in?
As with many firms, I suspect, we are grappling with the increasing pace and apparent commoditisation of legal services. One of the areas our government group is exploring is the use of artificial intelligence software to assist us in our high-volume practices. Hopefully 2018 will produce some exciting developments in this area.
What has been your proudest accomplishment in 2017?
Outside of work, the birth of my fifth child – Francesca – and being a responsible father to her elder siblings.
At work, a stand-out achievement has been mentoring Matthew Hawker to help him achieve his career goal of joining Sparke Helmore's partnership. Matt started as a graduate lawyer in February 2007, and working with him over the years to set and achieve his goals for progression to partnership – which he joined last year – has been immensely satisfying.
What should the profession and law firms focus more on?
I believe there needs to be a greater focus on mental health in the workplace and providing appropriate support for staff who need assistance.
What's the biggest lesson you learned in the past year and what advice can you give to fellow lawyers about it?
You might not always be right and you should, from time to time, critically analyse your practice and the assumptions you have made as to how/why it is working well.
Reading books such as Mitchell Kowalski's The Great Legal Reformation brings different perspectives to the practice of law and can challenge you to think about your practice in a different way.
What are the challenges you expect in your practice, and in the business of law in general, going forward? What challenges are particularly pressing in the country's legal industry?
The replacement of the Commonwealth Government's Legal Services Multi User List (LSMUL) with the proposed new Whole of Government Legal Services Panel seems likely to keep us all busy this year.
What are you looking forward to the most in the coming year?
When I eventually get around to planning it, I'm really looking forward to cycling in the French Alps with my wife again.
Related stories:
Firm announces major round of promotions
Australia's first national flag returns to Newcastle with law firm's help