Strategic imperatives are fundamental to the success of your firm's marketing strategy, writes Leticia Mooney.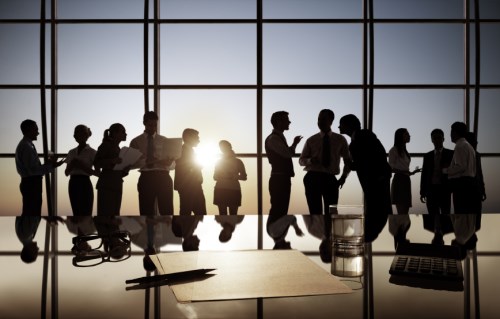 (Opinion) -- It's no secret that law is a contracting industry. And while many us don't like to face facts, Richard Susskind put it out quite bluntly that many senior partners are operating on the basis of short term profitability rather than long-term strategic health.(1)

So, what's this got to do with something like content, you might ask? Actually, the type of content you produce when you're focused on short-term sustainability rather than long-term strategic health can be radically different. And how it affects your ability to connect with people can be dramatic.

Many law firms are starting to jump on board the content bandwagon. There are many that have internal teams excited by what marketing - and, in particular, content marketing - can offer. Many firms already have social media channels in place, are starting to automate their marketing, especially online, and are becoming more and more sensitive to the needs of a changing world.

With one exception. They very often fail to get their strategic imperatives sorted out before they dive into marketing. They go out with a selling attitude, and then don't see why it isn't working. Yet they also have their strategy on their to-do list.

When you're in a situation where an industry is contracting, using your communications as your draw card can be very powerful, there is no denying that. But when you don't have a strategic imperative driving your content, it's never going to be part of your business. Then, when it comes time to tighten belts, all of this work is the first to be cast aside in favour of whatever worked last year.

Sound familiar?

The difference that a clear strategy makes to your content production can be dramatic. It can make the difference between being a family law firm that writes about the important things to know about divorce, in hopes of clicks, like every other family law firm in the country; and a family law firm with an intention to make separation as pain-free as possible that then produces child-friendly books about dealing with separation for their clients' children.

The former is competing for eyeballs and visibility with generic content, unaware that hundreds of other firms in the country are producing effectively the same thing. The latter is making sure that its content supports its intention, and is tying it directly to its client value. Between the two, the one delivering more value is immediately visible.

The legal industry is at risk of disruption, of change, of finding itself competing for less work among more competitors. That's why it has been never more important to think strategically about how and what you communicate. Those that keep their eyes focused on short-term profitability will ultimately lose out to those playing the long (more meaningful) game.

(1) Susskind, Richard. 2013. Tomorrow's lawyers: An introduction to your future. Oxford: Oxford University Press. p61.


By Leticia Mooney, director of legal content strategy company Brutal Pixie.