2014 has heralded the return of M&A in Asia Pacific according to Thomson Reuters' latest M&A legal advisor league tables that show Australian M&A activity has increased by a massive 109%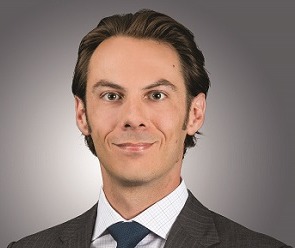 After a challenging 2013, the Australian M&A market has returned with force, with more major takeovers and schemes of arrangement announced in the first half of 2014 than in the whole of the previous year.
Furthermore, Thomson Reuters' latest M&A legal advisor league tables show that in H1 2014 the value of announced M&A deals in Asia Pacific totalled US$337.8 billion.
Multinational firm
Herbert Smith Freehills
has topped the tables for this region, ranking first (excluding Japan) by value of completed deals, and second by volume of completed deals.
The firm also ranked first by both value and volume of announced and completed deals in Australia and New Zealand.
Herbert Smith Freehills partner Simon Haddy told
Australasian Lawyer
that 2013 was a challenge because there was still a large degree of uncertainty in the market, and a value gap between pricing expectations and bidders and sellers.
But he says it's good to see that predictions of a stellar 2014 have started to come true.
"One of the refreshing things about the deal flows we're seeing is that it's across a good variety of sectors," he says. "There is a big spread of opportunities - having seen and continuing to see a healthy IPO pipeline, together with good availability of debt and equity capital."
The trend has been towards mega deals, or those valued at over A$1 billion, he says. In the 2013 calendar year there were 18 Australian deals valued at over this amount, and this year that has already been surpassed with 22 such deals announced to date.
Even better news is that the trend towards a booming M&A market is only set to continue, says Haddy.
"I think that given what we're seeing, the conversations we're having and the continuing IPO pipeline, we are going to see more of the same."
Overall, infrastructure and utilities have performed particularly well this year, with other sectors to enjoy a resurgence in 2014 including real estate and energy & power.
Haddy's only warning in light of the smashing M&A results is against people getting excessively exuberant and running prices up.
Apart from that, onwards and upwards, he says.
"We have an open, stable environment with a lot of very experienced practitioners in a market that is conducive to doing deals, and a market that people want to buy in."
Key Australian M&A deals include:
David Jones on a proposed A$2.15 billion takeover by South Africa-based Woolworths
PanAust in its response to the A$1.5 billion takeover proposal from Guandong Rising
Goodman Fielder regarding itsA$1.4 billion Scheme of Arrangement with Wilmar and First Pacific
UGL Limited on the A$1.215 billion sale of DTZ
ROC Oil on its proposed A$900 million merger with Horizon Oil