New boutique for former Clifford Chance Sydney partners… Further expansion for Dentons…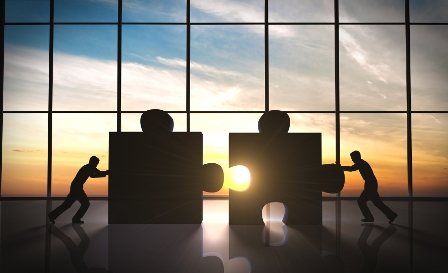 Tech leaders divided on M&A says law firm report
There is no consensus on M&A activity in the technology sector over the next six months according to a report from Morrison Foerster. The law firm's survey reveals that 38 per cent of respondents expect an increase in deals but a year ago the figure was 61 per cent.
"Many companies have paused to assess the market, integrate buys from last year, or evaluate their growth strategies. Executives still expect dealmaking activity to continue, but without the high velocity of blockbuster acquisitions we've seen over the last couple of years," noted Morrison Foerster's global M&A group's co-chair Robert Townshend.
Nearly two-thirds of the dealmakers (64 per cent) said private companies were likely to be sold for less during the remaining months of 2016 than they would have sold for in the same period last year; and 58 per cent expect the number of tech IPOs in 2016 to fall short of what happened in 2015, which was already the lowest level of activity since the last recession.
New boutique for former Clifford Chance Sydney partners
Two former partners from Clifford Chance Australia have launched a new boutique firm in Sydney. The duo, former CC managing partner
Mark Pistilli
and partner Danny Simmons, both left Clifford Chance earlier this year.
Their new firm is Pistilli Simmons, which will sound familiar to many as the pair were founding partners of heritage Chang Pistilli & Simmons which became Clifford Chance Australia when the global firm launched its Sydney office five years ago.
Further expansion for Dentons
Dentons has announced the opening of a new office in Germany, its third in the territory. The Munich office will be led by managing partner Dr. Alexander von Bergwelt who, along with Dr. Michael Malterer and Igsaan Varachia, joins from
Norton Rose Fulbright
. Dentons' other German offices are in Berlin and Frankfurt.