Clifford Chance announces 11 Asia Pacific promotions… DWF begins post-IPO international expansion…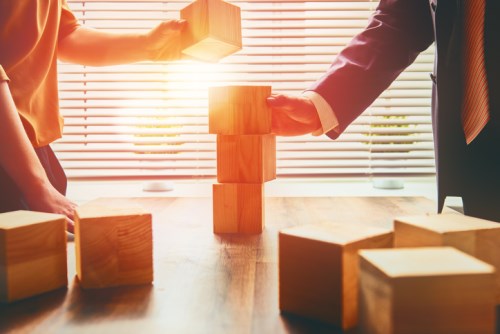 Sydney partner will co-lead expanded NewLaw offering at Ashurst
Ashurst is expanding its NewLaw offering Ashurst Advance with a new unit called Ashurst Digital Ventures (ADV).
It will bring an in-house development and investment arm to Advance and will give employees more opportunity to create and develop digital products before engaging with third-party tech partners.
ADV will be co-led by Sydney partner and global head of finance, funds, and restructuring; and London-based tech-focused partner Tara Waters.
"Ashurst Digital Ventures is an essential extension of our global legal services business as we continue on our transformation journey. At its core it is about embracing change, evolution and revolution not only in the legal services market but each and every sector in which our clients operate," said Ms. Waters.
Ashurst Advance is now a separate division within the firm, led from this month by Chris Georgiou.
"Establishing this new dedicated business reflects our commitment to building innovation into the core of our legal offering and will complement the rapidly growing Ashurst Advance 'Delivery' business headed by Mike Polson offering legal excellence with efficient delivery," said Georgiou.
Clifford Chance announces 11 Asia Pacific promotions
Clifford Chance has announced 11 new counsel/consultants for the Asia Pacific region.
They include 3 in Australia, 3 in Mainland China, 3 in Singapore, 1 in Hong Kong and 1 in Tokyo.
It follows the firm's regional partner promotions last month.
The new counsel/consultants are:
Hao Wu, Corporate, Beijing;
Kimi Liu, Finance, Beijing;
Brian Harley, Corporate, Hong Kong;
Sean Marriott, Litigation & Dispute Resolution, Perth;
Richard Cui, Corporate, Shanghai;
Jonathan Halliwell, Corporate, Sydney;
Jason Oliver, Litigation & Dispute Resolution, Sydney;
Danielle Delbridge, Finance, Singapore;
Joan Lim-Casanova, Litigation & Dispute Resolution, Singapore;
Jordan Tan, Litigation & Dispute Resolution, Singapore;
Nicolas Cookson, Finance, Tokyo
DWF begins post-IPO international expansion
Recently-listed legal services firm DWF has announced its first acquisition since its IPO on the London Stock Exchange.
The firm is to acquire the legal services business of K&L Gates Jamka in Poland, part of the international law firm K&L Gates. It will enable DWF to open an office in Poland with 11 partners, 45 lawyers, and 31 support staff.
The office will continue to be led by managing partner Michal Pawlowski.
"This move will strengthen DWF's capabilities in our global sectors of financial services and real estate, among others, and provides further opportunities in technology and energy where our businesses have strong alignment. It is the next step towards achieving our strategy of delivering Complex, Managed and Connected Services on a truly global scale," said DWF managing partner and CEO Andrew Leaitherland.