Sydney lawyer charged with indecent assault… Cadwalader team joins Dechert in Hong Kong…Renshaw leads CC team on Shell aviation sale… New Year promotions announced…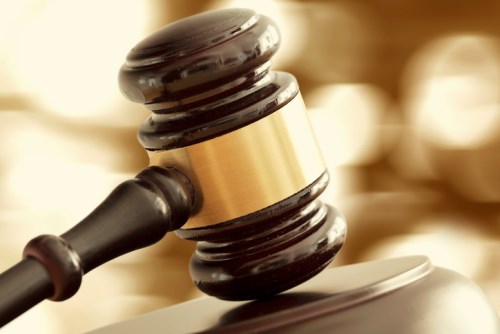 Sydney lawyer charged with indecent assault
A senior lawyer with Freehills Patent Attorneys in Sydney has been charged with assault with an act of indecency.
The Daily Telegraph reports that 40-year old Carl Harrap was arrested last Wednesday for allegedly indecently assaulting a 20-year old female jogger on Sydney's north shore.
He is registered as a lawyer in Australia and New Zealand.
He is being represented by Sydney criminal defence lawyer Joseph Nashed.
Renshaw leads CC team on Shell aviation sale
Tracey Renshaw, Perth-based
Clifford Chance
partner and co-chair of the law firm's oil & gas practice, has led a team advising Royal Dutch Shell on the sale of its Australian aviation refuelling business.
Clifford Chance advised Shell on the sale of other parts of its Australian business to Viva Energy Pty. Ltd in 2014. Viva is acquiring the aviation division for around U$250 million.
Cadwalader team joins Dechert in Hong Kong
Global law firm Dechert has hired a team from Cadwalader, Wickersham & Taft in Hong Kong.
Partner Stephen Chan and several associates have joined the corporate and securities group, marking the latest in a series of high-profile lateral corporate partners to move to Dechert and join the firm's expanding global corporate and finance platforms in recent months.
New Year promotions announced
New lawyer promotions have announced at two law firms in Asia Pacific, effective 1
st
January 2017.
At
Freshfields
, there are 19 promotions to counsel across its global offices including several from Asia Pacific: corporate lawyers Richard Blair, Constance Chou and Simon Hawkins (Hong Kong) and Philip Morgan (Singapore); dispute resolution lawyers Sandy Baggett and Rob Kirkness (Singapore); and employment lawyer Laura Chapman (Hong Kong).
Meanwhile, Singapore firm Allen & Gledhill has announced four new partners: Goh Ping Ying, Kelvin Kek, Jonathan Lee and Yeo Boon Kiat.