Perth lawyer awarded leadership fellowship… International firm makes senior partner appointment…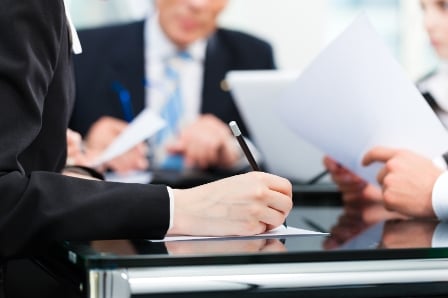 Study: Law firms uncertain of return on marketing investment
Investment in marketing and business development may not produce the return that law firms hope according to a new study.
Chief marketing officers from 68 of the world's leading law firms took part in the 2017 Law Firm Marketing Operations Index, conducted by consulting firms Calibrate Legal and Totum Partners.
The survey asked the CMOs at law firms in the US, UK and Canada to rank their firms in seven areas: Business Alignment and Accountability; Marketing Performance Management; Marketing Data; Business Processes; Revenue Enablement; Systems and Technology; and Talent and Knowledge.
Marketing performance management stood out as needing attention with ROI on marketing efforts lacking effective measurement.
"Our research shows that CMOs understand the value of measuring return on marketing investment, but are not institutionalizing that measurement," said Jennifer Scalzi, founder and CEO of Calibrate Legal. "Those that can confidently capture the performance of their marketing programs will be well positioned to achieve sustainable revenue growth."
Reliable marketing data is clearly necessary and the study says CMOs need to make that a priority for their teams. Client Relationship Management data should be key to this, including information on client interactions with the firm's lawyers. Internal satisfaction with marketing operations should also be considered.
"Our research makes it clear that law firms have not fully embraced the principles of Marketing Operations: increasing marketing efficiency and organizational agility; aligning marketing activity with revenue growth, and measuring activity and people in a systematic way. There is some very rewarding work ahead for the firms willing to lead the charge," concluded Scalzi.
Perth lawyer awarded leadership fellowship
Herbert Smith Freehills
executive counsel Miriam D'Souza has been awarded the Kathryn Everett Leadership Fellowship for Women.
Each year the firm chooses a recipient of the fellowship which was created in recognition of Ms. Everett, who was a senior IP lawyer at the firm and sadly passed away in 2013.
"Miriam displays natural leadership qualities including optimism, a growth mindset, creativity in facing diversity issues, and a clear vision for the future," commented
Sue Gilchrist
, HSF regional managing partner for Asia and Australia.
"The firm is delighted to support strong, talented and dedicated women through initiatives such as this fellowship. Miriam plans to use the Fellowship to undertake Harvard's High Potentials Leadership Program in Boston," Gilchrist added.
International firm makes senior partner appointment
Mayer Brown has appointed litigation & dispute resolution partner Sally Davies as its London senior partner.
She succeeds Sean Connelly on 1st July; Connelly has been in the role for ten years and will remain with the firm as a partner in the litigation & dispute resolution practice.
Sean is our longest-serving senior partner firmwide, and his steady hand at the wheel has guided the London office as it has developed and strengthened over the last ten years," said Mayer Brown chairman Paul Theiss. "On behalf of the firm, I want to thank Sean for his leadership and continued commitment to the firm.