The survey also found a significant pay gap between partners based on gender, geographic location and whether or not they are equity partners.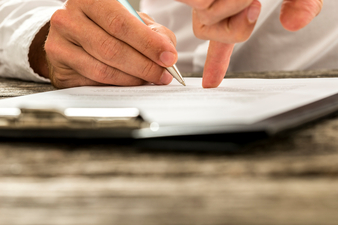 A major survey of law firm partners in the US has revealed a significant rise in compensation in the past two years.
According to the 2016 Partner Compensation Survey, average partner compensation spiked to $877,000, up 22% since a similar survey was conducted in 2014.
This Survey was sponsored and developed by Major, Lindsey & Africa in association with ALM Legal Intelligence and is based on responses from more than 2,100 partners from Am Law 200-, NLJ 350- and Global 100-size firms in the US.
The study also revealed a dramatic increase in median compensation, up 21% from $475,000 in 2014 to $575,000 in 2016.
The average billing rate for all respondents was $685, up $77 (+13%) from 2014 ($608).
It also found that male partners continue to significantly outpace female partners in compensation, $949,000 (+22%) vs. $659,000 (+24%).
However, the 44% difference in compensation is slightly lower than the 47% differential reported in our 2014 Survey.
Furthermore, originations which is a key factor in compensation may also partly explain the gap. The study found that male partners reported average originations of $2.59mn, an increase of 18% from the previous survey, while female partners posted average originations of $1.73m, up a significant 40% from 2014.
Geographic location also significantly determined compensation, with the average going to a low of $564,000 in Seattle to a high of $1.43mn in Silicon Valley.
Meanwhile, equity partners were found to have about three times more in compensation compared to non-equity partners. The average for equity partners was $1.1mn, up 13% from 2014, compared to $367,000 for non-equity partners, up 9%.
Equity partners reported average originations of $3.1mn, an increase of 10%, while non-equity partners reported an average of $720,000, up just 2.9%.
The
full report
also compared compensation based on ethnicity; analysed capital contributions, bonus pools, retirement expextations and pensions; and overall compensation satisfaction.