Melbourne Uni law students are creating legal help websites as part of a new course offered by the school.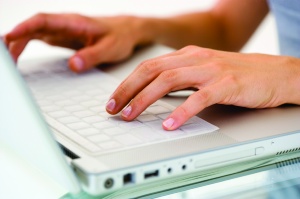 Students at the Melbourne Law School competed for the best legal help website last night as part of a new law app course offered by the uni.
Judged on usefulness, completeness, design, ambition and creativity and overall presentation, the title of 'The Slater and Gordon Award for Law Apps' was awarded to the Not For Profit Law Information System, an app designed to provide users with useful information based on their specific circumstances and requirments.
"I think it's the way of the future in the legal world," subject teacher Gary Cazalet told
Australasian Lawyer.
The
University of Melbourne
is the first Australian uni to offer a legal information web building course, and Cazalet said it's so popular its enrolments are already at capacity for first semester next year.
"What they do is they provide tailored legal information following the input of answers to a series of questions," Cazalet said.
"It's tapping into the future of the legal practice by increasing the standard areas of law that would be dealt with applications like this."
Increasingly, both the commercial and not-for-profit firms are creating online legal information apps.
"Legal expert systems are a growing part of the legal landscape, assisting Australian and international lawyers to provide fast, accurate and cost-effective answers to common legal problems," said dean Professor Carolyn Evans.
And students don't even have to learn how to code to be able to fully build legal information websites.
"During the development of their websites, students receive substantial and ongoing advice from Neota Logic's experts both in Australia and the US, enabling students to create applications of the highest quality," Cazalet said.