Following the resignation of Justin Gleeson, Dr Stephen Donaghue QC begins his five-year term from 16 January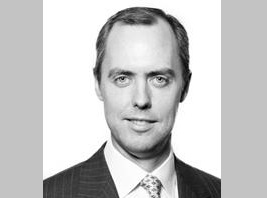 Governor-General
George Brandis
QC has appointed Dr Stephen Donaghue QC as the Solicitor-General of the Commonwealth of Australia.
Dr. Donaghue will begin his five-year term on 16 January 2017, following the resignation of Justin Gleeson.
The distinguished constitutional lawyer who has frequently appeared as senior counsel before the
High Court of Australia
in constitutional and other public law cases, was called to the Victorian Bar in 2001 and took silk in 2011, said Brandis.
His practice has involved complex and high profile matters across a broad range of legal areas. He holds a Doctorate of Philosophy from the University of Oxford and a Bachelor of Laws (First Class Honours) and a Bachelor of Arts from the
University of Melbourne
.
He is the Chair of the Public Law Section of the Commercial Bar Association, a member of the Constitutional Law Committee of the
Law Council of Australia
and a Senior Fellow of the Faculty of Law at the University of Melbourne. He also serves on the Advisory Board for the Centre for Comparative Constitutional Studies at the University of Melbourne.
Law Council welcomes appointment
Stuart Clark
AM, Law Council of Australia president, says Dr Donaghue is an "eminently qualified barrister" who will act as Solicitor-General "with distinction".
Clark noted that the office plays a vital role assisting ministers and agencies to comply with the rule of law and to discharge their functions in accordance with the constraints of the law.
"Frank, fearless and independent advice is critical to the proper operation of Government," Clark said. "The Law Council has every confidence in the ability of Dr Donaghue to provide the impartial advice that the position demands."
Related stories:
Justice Kiefel's appointment a sign of changing times, say women lawyers
Indigenous incarceration inquiry 'a national priority' – ABA