The lateral hires come after the firm was itself raided in May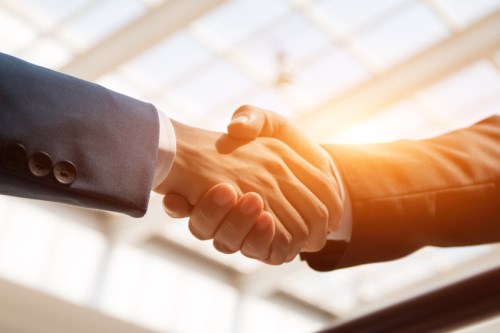 Sparke Helmore may have boosted its commercial insurance team with a raid that recruited 32 new lawyers and staff to the firm, but the national firm is not done yet.
The insurance-specialist firm secured four partners, two special counsels, a senior associate, 17 other lawyers, and their support staff from Curwoods Lawyers. Curwoods Lawyers' merger with McCabes Lawyers went live at the start of the month.
The four new partners are Kiley Hodges, Ian Jones, Renee Sadler and Matthew Seisun. Sparke Helmore said that the partners come to the firm with "formidable reputations in the insurance sector."
"Kiley is a highly-regarded professional indemnity, property and construction lawyer; Ian is well-known for specialising in fraud-related and catastrophic motor vehicle insurance claims for major insurers; Renee has a wealth of expertise in insurance litigation, with a focus on CTP claims and fraud; and Matthew is a force in the areas of personal injury and compulsory third party claims as well as public risk claims," the firm said.
Jones, Sadler and Seisun will be based in the firm's Sydney office. Bolstering the firm's investment in Brisbane is Hodges.
The lateral hires come after Sparke Helmore was itself raided in May, losing former chair Mark Hickey and five other partners. The firm said then that it continues to look for opportunities to grow in line with clients' needs.
Not done yet
Jones said that the team is excited to move to Sparke Helmore.
"They are the pre-eminent national firm in the insurance space, and I know joining with them will make for an insurance practice group that is unparalleled in Australia for its depth and breadth of expertise," he said.
Phillip Salem, Sparke Helmore national managing partner, said that the group is an exceptional team of specialists. He also said that the firm is not done with its expansion yet.
"The addition of these 32 individuals to our commercial insurance practice is yet another significant step in enhancing the legal expertise we provide to our insurance clients nationally," he said.
"We know that to provide the full-service insurance offering that many domestic insurers value, it's crucial to have strong financial lines, CTP liability, construction and professional indemnity practices. With the addition of this team, we have that. In fact, with these high-calibre hires, we enhance our standing as one of the largest insurance law practices in Australia. And we haven't finished – we have a relentless focus on acquiring the best available in the market to ensure we continue to exceed our clients' expectations," he said.