National Managing Partner Phillip Salem shares details about the merger and the firm's future expansion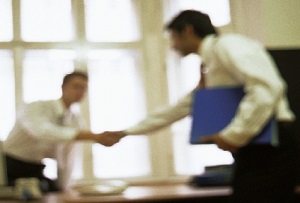 Sparke Helmore
and Jarman McKenna got together earlier this week to celebrate their recently-confirmed merger under the
Sparke Helmore
brand.
Speaking to
Australasian Lawyer
, Sparke Helmore National Managing Partner
Phillip Salem
details about the merger, including what will happen to the leadership structure of the firm.
"The central leadership structure at Sparke Helmore will remain unchanged.
Piet Jarman
will join Sparke Helmore as a partner," Salem said.
"The two teams have already met each other, with Jarman McKenna staff coming over to the Sparke Helmore Perth office for a joint celebratory event on Tuesday evening," said he added.
Though details are yet to be finalised, Sparke Helmore is expecting Jarman McKenna staff to start working at its existing Perth premises later this year.
Sparke Helmore and Jarman McKenna recently announced that their merger would close 1 March. Last September, the firms confirmed to this publication that they had entered into formal merger talks which included discussions and due diligence.
That process is now over, Salem said, and it's back to "business as usual" for both firms.
"We have already carried out extensive due diligence to ensure the transition is a seamless experience for our clients and our staff," Salem said, noting that clients – particularly in Perth – are pleased to have access to national legal support.
Sparke Helmore – which specialises in insurance, corporate and commercial, construction, workplace, IP, IPOs, mining, manufacturing, property and procurement in – currently has more than 650 people working from offices in Adelaide, Brisbane, Canberra, Melbourne, Newcastle, Perth, Sydney and Upper Hunter. Jarman McKenna is a boutique law firm specialising in insurance and general commercial law.
Salem said that there are no current plans to open new offices, but left the door open to future mergers with other firms.
"Consistent with the firm's growth strategy, we are always looking to grow our business and enhance the legal services we provide across our practice areas. Mergers with firms that fit Sparke Helmore's expertise, culture and values are one way we are looking to achieve this," he said.