Small law firms "increasingly vulnerable" says consultancy… Hogan Lovells team joins Jones Day in Asia-Pacific… NRF expands global footprint with new alliance… International firm expands financial markets practice… Skadden among firms leading Yahoo! acquisition…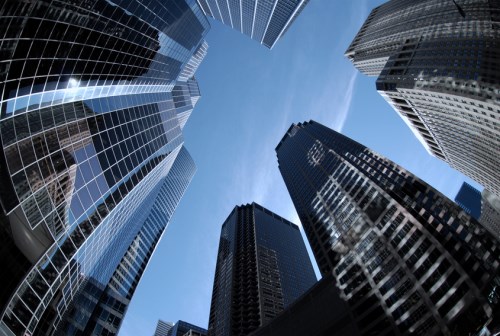 Small law firms "increasingly vulnerable" says consultancy
The current market is making small law firms "increasingly vulnerable" according to the head of consultancy Altman Weil.
Eric Seeger said "There's more competition for less work, and small firms need a strategy to avoid being squeezed out. That may mean building a bigger platform or being acquired by a firm that already has a broader foundation."
Seeger's firm records mergers and acquisitions in the US legal market, including overseas acquisitions. There were 28 combinations in the second quarter of 2016 and 48 in the first half of the year, matching the first half of 2015.
Most of the acquired firms had fewer than 25 lawyers while almost half of the acquiring firms had fewer than 50 lawyers.
Hogan Lovells team joins Jones Day in Asia-Pacific
A team of 5 lawyers has been hired by Jones Day in Singapore from Hogan Lovells including its head of infrastructure and regional energy & resources James Harris.
Three of Harris' team will join him in Singapore while another while join Jones Day's Beijing office. The firm has expressed a commitment to grow its practice in Asia and Australia.
NRF expands global footprint with new alliance
Norton Rose Fulbright
is expanding its global footprint with a new alliance in Kenya. Its partner is local law firm Walker Kontos which has 18 fee earners including 9 partners in Nairobi.
The formal alliance will launch in October and will see the two firms collaborating on selected client matters particularly in the areas of financial institutions, energy and infrastructure.
International firm expands financial markets practice
Simmons & Simmons has added a new partner to its financial markets practice in Hong Kong. Simon McKnight has joined from
Linklaters
where he was a capital markets counsel.
Skadden among firms leading Yahoo! acquisition
A U$4.8 billion acquisition of internet firm Yahoo! by telecoms and software firm Verizon has put Skadden, Arps, Slate, Meagher & Flom, Gotshal & Manges and Wachtell, Lipton, Rosen & Katz in key legal advisory roles.
The transaction comes following a long period of speculation as to the future of Yahoo! and its decision not to spin-off its big money stake in Alibaba due to tax implications.