Shocking financial results, a CEO quitting, and now the exit from an old staple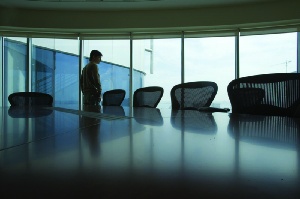 by Michael Mata
Embattled law firm Slater & Gordon has weathered some pretty tough storms this year. Last month, the firm posted more than $1bn in losses for the 2016 fiscal year, which was followed by the resignation of its former UK CEO. In order to cut costs and boost cash flow, redundancies in the United Kingdom and a board shake up were announced.
On Thursday, staff confirmed that Slater & Gordon will be shutting down the conveyancing arm of its business in Australia less than five years after the acquisition of Queensland specialist Conveyancing Works Solicitors. The law firm's conveyancing business will wind down gradually from now until the end of the calendar year.
Slater & Gordon will not be taking on any new conveyancing clients, and the closure of the conveyancing business will affect approximately 70 staff members in that team. A spokesperson confirmed that the closure will only affect the firm's residential conveyancing services, with commercial conveyancing being left intact.
"The interests of all Conveyancing Works clients will be protected as any changes are implemented, and we will be in contact with our clients to keep them informed," she said.
Slater & Gordon acquired Conveyancing Works Solicitors in November 2011 for about $5 million and relaunched it as "Slater & Gordon's Conveyancing Works". During the acquisition phase, Slater & Gordon forecasted a full-year revenue of $8.5 million and had 14% market share of the domestic conveyancing services market in Queensland.
The law firm is under pressure to cut costs and boost its cash flow after striking a deal with its banks earlier this year to extend the repayment date on its debts.
Related stories:
Slater & Gordon post $1bn loss, announces board shake up
Slater & Gordon heading for record-breaking loss
Slater & Gordon in the hands of banks