Slater & Gordon announces $1bn in losses amidst an ASIC probe into its accounting practices.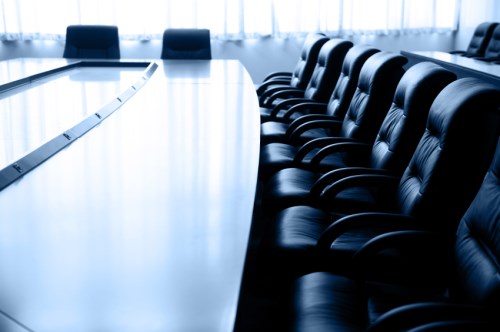 Following the official posting of more than $1 billion in losses for the 2016 fiscal year, Slater & Gordon is revamping its board while it faces closer scrutiny from the Australian Securities and Investments Commission over its accounting practices.
According to a report from
The Australian
, three directors will leave the battered law firm. Only one of these directors will be replaced.
Meanwhile, the
Australian Financial Review
revealed that documents point to the ASIC tightly monitoring and having concerns about Slater & Gordon's accounting of recognised revenues, work in progress (WIP) and goodwill, and deferred tax liabilities.
"The WIP calculations are supported by undocumented judgments on estimated fees, probability of success and percentage of completion," ASIC head of audit Doug Niven wrote in an email to Commissioner John Price on September 9, 2015, the publication quotes.
"Subject to further discussion with the company, these judgements do not appear fully consistent with our own analysis of historical data and performance."
Last week, Slater & Gordon, the first law firm to be listed on a stock exchange,
prepared shareholders
for the largest-ever annual loss in the legal sector.
The loss of $1.017 billion includes an $879.5m non-cash goodwill impairment for its UK business. Last year, the law firm acquired Quindell in the UK for £700m.
The firm reported a $958.3m loss in the first half and an additional $59.3m net loss before tax for the second half. Non-GAAP revenue for the whole fiscal year is $908.2m.
Though the firm said second half performance improved, it had outflows of $20.9m in the period. For the first half, it had outflows of $83.3m for a total of $104.2m in the year.
The Australian
notes that even setting aside provisions, writedowns, finance costs and restructuring charges, the Slater & Gordon group had a "normalised loss" $48.7m in FY2016.
"Slater & Gordon's FY16 performance is a story of two different halves. The results for the first half were extremely disappointing and well below expectations. In the second half we have taken significant steps towards turning around the performance of the UK business,"
Andrew Grech
, group managing director, said in an earlier statement.
"Whilst the UK performance improvement program is still in its early stages, the second half results indicate that our efforts are beginning to bear fruit."
Grech had tendered his resignation to the board but was convinced to stay.