Slater & Gordon has just a month to restructure parts of the business following mega losses.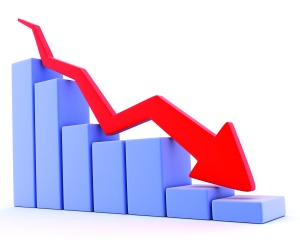 A banking syndicate led by Wespac and NAB has put Slater & Gordon on notice, saying the personal injury firm has one month to come up with a viable plan to restructure the business.
According to a report by the ABC, unless the banks agree to amend the firm's debt facilities by the end of April, lenders can pull the pin and demand $800m worth of debt repayments within a year.
Slater & Gordon posted $958m first half losses, three times the combined profits since it became the world's first listed law firm.
The loss was in part the result of the firm's $1.3bn acquisition of businesses from UK company Quindell, which the Sydney Morning Herald reported was funded by a $890m equity raising and a loan facility.
"The transaction is disappointing. I want to emphasise its important for us to focus on the future and make the best of the situation," said Managing director
Andrew Grech
.
Grech's offer to resign was rejected by the board amidst the firm's uncertainty.
The firm is now likely to face a class action led by long-standing rival firm
Maurice Blackburn
with thousands of aggrieved shareholders reportedly already signed up.
SMH reported that Maurice Blackburn's class action head Andrew Watson said the "sheer size and scale of this write-down casts enormous doubt on the adequacy of disclosures made by Slater and Gordon".
ACA Lawyers also said it had secured two litigation funders for its class action against Slater & Gordon.
"The directors have a lot of explaining to do. It was only in November shareholders and the market were being told the company was in good shape," ACA principal Bruce Clarke said.
The firm's share price has lost 90 per cent of its value over a 12 month period over concerns about the UK acquisition and the acquired businesses book-keeping processes.
ASIC will not pursue further action against the firm over its accounting practices, after an eight-month-long review completed on Monday. But the regulator is believed to have left the door open to further investigation as new information comes to light.