Slater and Gordon's CFO has announced his resignation following accounts controversy.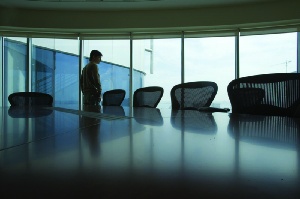 Slater and Gordon CFO Wayne Brown has announced he will step down after 12 years of being in the job.
The firm announced yesterday that Brown will stay on until a successor is appointed but will not hang around to do a lengthy transition, according to a report by Sky News.
"Wayne is held with high regard within the business and we thank Wayne for the significant contribution he has made," chair
John Skippen
said.
Brown's resignation follows stakeholder concerns with the firm's accounting practices after it acquired a branch of UK legal group quindell.
According to Business Insider, Brown was part of the firm's transformation from a Victorian based firm to an ASX-listed firm.
The firm announced a 7.7 per cent rise in profits to $70.7m back in August.
James Millar has been appointed as non-executive director and chair of the Audit, Compliance and Risk Management Committee, Moana Weir will become group general counsel and company secretary.